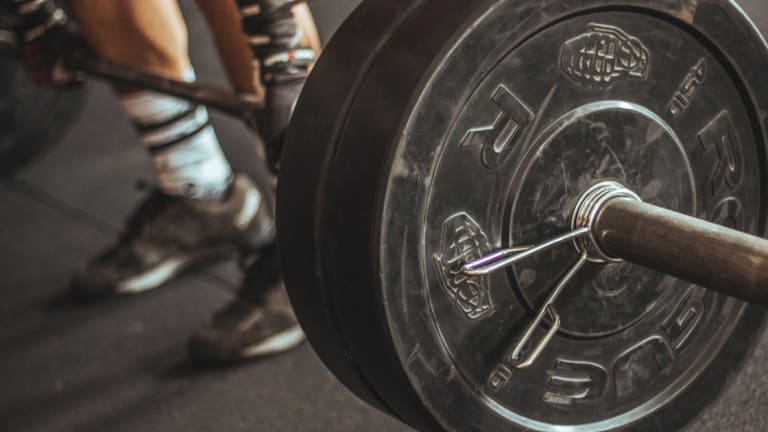 30 Upbeat EDM Songs to Get You Pumped For Your Next Workout
Need some workout songs for the gym or maybe a run? We've got you covered!
It's time to get in shape for that summer body and we have the perfect playlist to pump you up for that next workout. From remixes of your favorite sing along hits like ZAXX's remix of The Chainsmokers' "Roses" and Zedd's remix of MAGIC!'s "Rude" to fun feel-good songs like Audien's "Something Better" and Tiësto's "Let's Go," there are plenty of tracks to fit your cardio or weightlifting regimen. 
Here's a teaser: 
Galantis - Pillow Fight (Galantis & CID Remix)
Well, you have to stretch and warm up before getting into all that exercising and Galantis can help us with that. "Pillow Fight" brings us back to this Swedish DJ duo's roots and it also reminds them of why they started Galantis to begin with. So in more ways than one, it's the perfect song to start things off and get us pumped up. 
Bruno Mars feat. Cardi B - Finesse (Pink Panda Remix)
Bruno Mars' latest chart topper is already catchy, but the Pink Panda really outdid themselves with their poppin' dance remix that you'll definitely have on repeat. So keep lifting those weights and building up that muscle and just maybe you could be drippin' in finesse too. 
OneRepublic - Kids (Seeb Remix)
We sure aren't getting any younger and we definitely won't be as fit and energetic as when we were kids, but that shouldn't stop you from jumping some rope or doing some jumping jacks, maybe even some sit ups. Seeb's blissful remix of OneRepublic's "Kids" sure takes you back to those carefree gym class days. 
Pierce Fulton - Life In Letters (Last Island)
Speeding things up a bit, Last Island completely transforms Pierce Fulton's refreshingly mesmerizing "Life In Letters" into a chilling electronic track. And it's not a bad thing! It really breathes new life into the lyrics and makes you want to actually go out and take a walk or bike, whatever it is that makes you feel alive.
Walk the Moon - One Foot (Captain Cuts Remix)
Talking about inspiring songs, Walk the Moon's lead singer, Nicholas Petricca, said unlike their last record where they seemed to have all of the answers, "One Foot" is about "facing the void" and now having a bunch of questions instead. So that's right, if you never work out, you won't ever know how awesomely fit you'll feel and look afterwards. So keep jogging. One foot in front of the other. 
If you liked what you heard so far, we've got more! So totally check out our workout playlist and get your butt to the gym!