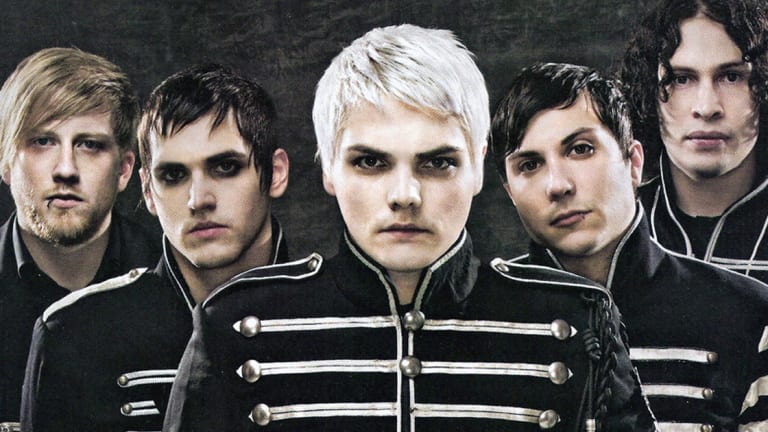 The Best EDM Remixes of Your Favorite Pop Punk Hits
We're throwing it back to the early 2000s with remixes of My Chemical Romance, Blink-182, Fall Out Boy and more!
For those of us growing up in the late '90s and early '00s, pop punk will always hold a special place in our hearts. It's what helped us get through and most likely fueled our angsty teenage years, so we've put together a nostalgic playlist filled with remixes of some of our favorite songs from the good old days. 
Featuring groundbreaking rock bands like My Chemical Romance, Blink-182, Green Day and Sum 41, our playlist offers a variety of subgenre remixes that you'll either love or hate. After all, remixes are a tricky business.
Here's a teaser of some of our selections:
Sum 41 - In Too Deep (Kasum Remix)
What was slated to be a reggae song by Canadian pop punk band Trebel Charger, "In Too Deep" was adopted by Sum 41 and went on to become one of the band's most popular songs. With their successful 2001 debut album, All Killer No Filler, "In Too Deep" reached number 10 on Billboard's Alternative Songs chart. However, "Fat Lip" ultimately became the album's reigning chart-topper and Sum 41's most successful single to date.
Blink-182 - I Miss You (Two Friends Remix)
Containing about 70 layered tracks of all organic/acoustic instruments, "I Miss You" was the shining masterpiece of American rock band Blink-182's self-titled fifth album. Interestingly enough, guitarist Tom DeLonge and bassist Mark Hoppus approached the song much like they did with how they wrote "Feeling This." They discussed the song's themes and then wrote the verses alone in two separate rooms. Later they reunited and put both parts together and the rest is pop punk history. Though, it was drummer Travis Barker's request to allude to Tim Burton's The Nightmare Before Christmas for his then-wife Shanna Moakler.
Fall Out Boy - Alone Together (Krewella Remix)
Fall Out Boy may have taken a three-year hiatus at the end of 2009, but through the hardships and struggles of reconnecting, they managed to make their 2013 comeback unexpectedly successful. Their 2013 album, Save Rock And Roll, ended up debuting at #1 on the Billboard 200 chart and, by the end of the tracking week, beat out rapper Kid Cudi's Indicud, which was released on the same day. The album's singles, "Along Together," "Young Volcanoes," and "My Songs Know What You Did in the Dark (Light Em Up)" topped several charts as well.
A Day To Remember - If It Means A Lot To You (Cherney Remix)
"If It Means A Lot To You" was actually close to not being on A Day To Remember's 2009 album Homesick. Taking it on separately from the band, vocalist Jeremy McKinnon took almost a year to write it, having been stumped on getting it to say what he really wanted. With spending all that time trying to make it work, the song ended up in a limbo of uncertainty until the end of recording the album. Of course, it all worked out and, as the last track, it became the perfect ending to the record. 
My Chemical Romance - Welcome To The Black Parade (Steve Aoki 10th Anniversary Remix)
One of the most iconic songs from the early 2000s is definitely My Chemical Romance's "Welcome To The Black Parade," which debuted on MySpace back in 2006. In fact, in 2016 the Rock and Roll Hall of Fame added it to its 500 Songs That Shaped Rock and Roll list and in 2017 the single's music video was dubbed MTV's "Greatest Music Video of the Century." For the American rock band that everyone wants to get back together, the historical song is also their first and only top ten Billboard Hot 100 hit.
If you liked our teaser or didn't find your favorite pop punk song, make sure to check out the rest of our pop punk remixes playlist.