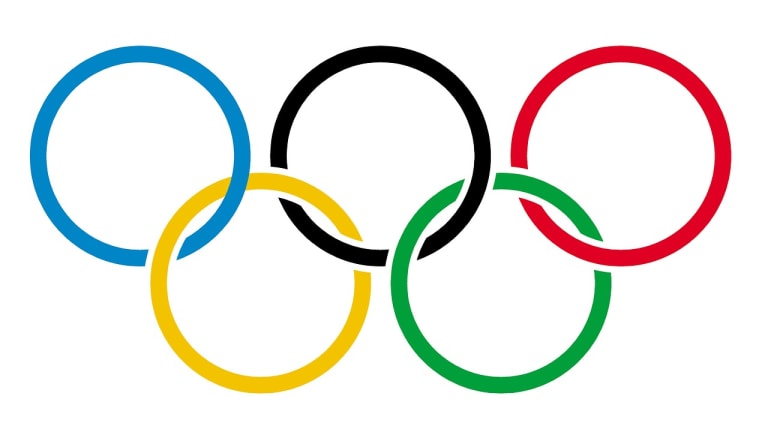 If Music Festivals Were the Olympics Would You Take Home the Gold?
Can you take home the gold?
Have you been to tons of music festivals? Can you party with the big kids all over the world? If so, this competition is for you. EDM.com is proud to present our very first Music Festival Olympic Games. With games testing everything from creativity to endurance, competitors will have their bodies and minds pushed to the limit as they compete to see who is the best music festival attendee.
Mixed Doubles Aerial Crowd Dancing
Can you hold your partner over your head for more than one minute without pulling every muscle in your body?
In this event, duos will test their strength, coordination, balance, and agility, in the middle of a treacherous main stage crowd. The duos will be scored on their ability to keep their partners elevated in the crowd while simultaneously dodging totems, angry short people who can't see over the duo, and burns from drunk people wildly waving their cigarettes in the air.
Bonus points can be earned by wearing themed costumes, dancing while elevated, and even the duration of the hold. Only the strongest and most focused men and women will be able to take home the gold.
Name Dropping
Have you ever met that guy/girl at a show who was a really big deal? In this fiercely-contested event, participants will be judged on their ability to show the whole crowd how much of a big deal they are. To score points the competitors must tell concert-goers they were just backstage, were on the guest list, or that they are friends with the headliner. Bonus points will be awarded to large egos, asking "do you know who I am", or looks of indifference. The judges will then tally up the points and award the gold to whoever they think is the most insufferable person in the venue. 
Festival Grounds Speed Walking
Watch as competitors traverse the festival grounds at break-neck speeds in the fastest event of the games. The racer who can get from the main stage to the side stage fastest will win the gold. Several unique strategies will be implemented during this event. Some smaller competitors will use their agility and compact size to squeeze in and out of tight openings to shave precious seconds off their time. Other, more fragrant, competitors will use their intense body odor to scatter the crowd and provide a clear passage to victory. Strategy is the key to this one, only the smartest competitor will win the grand prize.
Drunk Friend Corralling
How many readers have had the privilege of babysitting their drunk friends at a concert? Anyone who's ever participated in this sport knows that this is no easy task. Competitors will have to get their drunkest friends to and from the campsite to the festival grounds as fast as they can. The fastest time will take home the gold. Competitors will lose points if their friends puke, fight someone, or pass out, so planning is key. Child leashes are strictly prohibited and any competitor found using one will be disqualified.
Drink Balancing
Can you survive one whole song without spilling a drop of your $15 beer? In this event, competitors will see how many songs they can survive without spilling their precious nectar. Competitors will start in a crowd of ambient/downtempo fans, and as time progresses, the remaining competitors will be moved to a headbanging dubstep crowd. The most seasoned alcoholic will take home the gold, and with their prize money, they can buy like three or four very "reasonably priced" adult beverages.
Totem Decorating
Are you up-to-date with the hottest memes and know how to use glue? In this contest, competitors will see who can craft the best totem and earn the most high-fives from drunk concert goers. Memes, TV, music, and movie jokes are all appreciated, and competitors should study the crowd and try to predict what jokes will win over the fans. Finally, a good use for all that time spent procrastinating on Twitter.