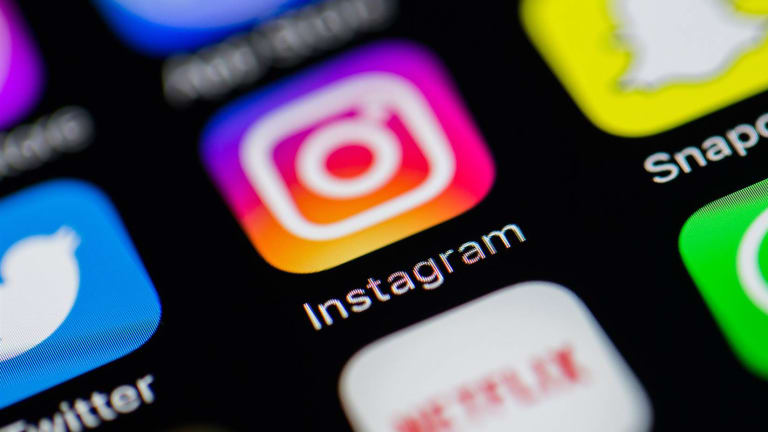 How To Go Viral On Instagram: EpicFunnyPage
We have the knowledge...
With a staggering 14.4 million Instagram followers, EpicFunnyPage is a viral Instagram page that distributes and shares viral content to enhance the user's experience within the platform. Run by @zhongni.zhu (who creates funny videos and has amassed over 1.2 million followers), the account is considered to be one of the most respected on the entire platform. In this article, we're going to discuss how to make your content go viral, and how accounts such as EpicFunnyPage are able to distribute your content to millions of other people.
By promoting your content (and your profile) to millions of other people, it is pretty easy to take your brand to the next level, and thus promote your products. For example, if you are a record label, and partner with EpicFunnyPage (or another large Instagram account) to post a meme featuring music you've released, it directs a lot of traffic towards your profile - and thus potentially increases the number of followers on your page. To maximize results, put the Spotify link as your website bio so that incoming traffic may decide to stream your music.
But before we dive into the details of how to go viral, you first have to ask yourself why you want to in the first place. Do you want to get more followers? Do you want to be recognized in the streets? Or is it a simple case of wanting to earn enough revenue to be able to live off your passion full-time? Whatever the reason, I highly suggest writing it down so that you can ensure your actions map your ambitions. Simple.
To put things into perspective, many accounts have gained over 100,000 followers in under 24 hours because of the virality of one post. But despite what many people may say to you, it's actually possible to go viral on a regular basis. I've noticed that a lot of articles on the internet don't give you the exact details on how to go viral because they simply don't wanna give away their secrets. But here at EDM.com, we're not like that. Here's what you need:
Viral & Good content.
The first thing that you'll need is a feed which is full of good content that people would actually want to engage with. Nobody is (probably) going to care about you constantly posting that your new song is released. However, if you set it as the background music to a funny video, there's a much higher chance of your song going viral and therefore gaining more success. Essentially, you want to ensure your feed is full of great content so that when people visit your profile, they like what they see and click follow.
Next, you should adopt a theme of your content so that everything is consistent. For example, if you're a DJ, it's going to be absolutely pointless uploading random pictures of your dinner. After all, people are following you in order to see your music. If you're looking to create some viral content, I recommend checking out funny videos at music festivals and also trending news topics surrounding entertainment.
This is extremely important because you need to ensure your audience likes the content so it gets engagement. Once again using EpicFunnyPage as a case study of a great viral page, they are regularly posting content multiple times a day in order to maximize the overall engagement. After all, the more engagement you get, the higher chance you have of getting on the explore page. This is a section of Instagram that allows users to discover your content due to people they follow engaging with you. eg. If EpicFunnyPage likes multiple posts from Dwayne Johnson, those posts will appear on the explore page of thousands of users. Essentially, it creates a snowball effect for making your content go viral due to it being seen by more people.
Strong Engagement.
Once you have good content that is optimized for your target audience, you need to get lots of engagement. The Instagram algorithm prioritizes high-engagement posts because it views them as being good content. If people are spending more time looking at your post, it means they're spending more time on the platform - allowing Instagram to earn more revenue from ads. Therefore, if people are engaging with your content within a short time frame after publishing, the algorithm will naturally push it to more people. 
In order to maximize the engagement on each post, I recommend posting at optimal times. If you have an Instagram business page, you are able to view the analytics of when your followers are most frequently online, and the cities that they're in. This will give you a good indicator of when you should be posting content. Here's an example of my analytics. As you can see, the best times to post to my account are around 6 am & 6 pm. Instagram
In the description of your post, try and post an engaging caption so that people discovering you will feel compelled to write their thoughts. For example, you could ask their favorite song, the best festival they've been to etc. As it incentivizes an engagement, there's a higher chance of it being pushed to more people by the algorithm due to more people interacting with it.
Finally, you should be extremely smart about your hashtag strategy. Posting generic tags such as #DJ or #fun won't normally get you any engagement due to the competition being so high. However, by opting for smaller tags (below 1 million posts), you have a much higher chance of your content being ranked in the "top posts" section - and therefore getting more engagement on your content.
DM Groups.
The final component to going viral on Instagram is DM (direct message) groups. In short, it's a group chat filled with accounts in the same niche that have similar followings. When someone within the group uploads a new post, everyone else engages with it. Basically, everyone helps each other to go viral due to the high probability of your post going to the explore page of another large account's followers. As well as the added benefit of the explore page, large accounts can be referred to as "power likes". As they have such a large following, the algorithm thinks it's a great piece of content due to large accounts interacting with it - and so it gets pushed even further.
If you only have 10k followers, the chances of getting into a DM group filled with accounts that have millions of followers is pretty slim. Therefore, I recommend networking with people that have similar followings so you can help grow each other's accounts. As your fan base grows, you can invite even larger accounts into the group. 
When submitting content to viral pages, you have to be patient. After all, they receive thousands of submissions every single day. Therefore in order to maximize your chances, send the content to more than one, and explain why your content should be featured. 
It's worth noting that extremely large accounts may charge a small fee for an upload (typically a few hundred dollars). But with the opportunity to have your music/content exposed to millions of people, that's certainly a very small price to pay. Successful pages such as EpicFunnyPage are creating viral content and allowing people just like you to convert their passion into a dream. Take the risk or lose the chance. 
The choice is yours.