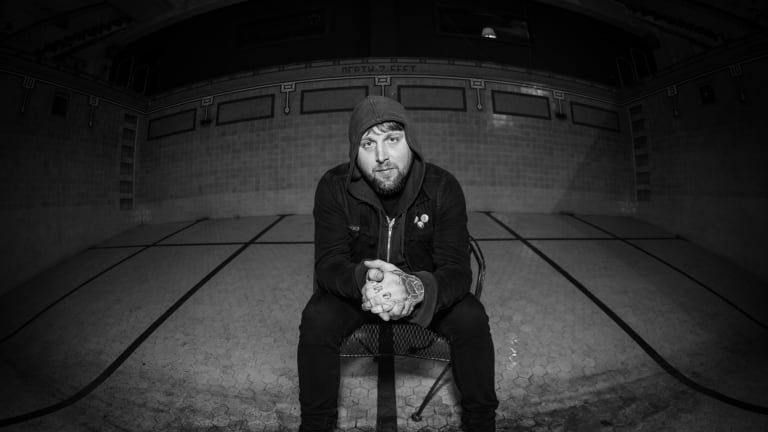 Horror Overlord Figure Shares Five Essential Halloween Songs to Haunt Your Playlist
Get spooky this Halloween with Figure!
Halloween is quickly approaching and the need for a terrifying Halloween playlist is greater than ever. The overlord of horror-infused dubstep, Figure, has shared some of his favorite tracks to play during Halloween season to help spread terror to the masses.
The release of this year's spine-tingling iteration of his long-running Monsters series has given Figure fans a solid foundation to start building their perfect October 31st playlist. Here are some of Figure's essential Halloween party songs to keep you haunting the dance floor all night long:
"Kaiju" by Space Laces
Figure: This track is one of the rawest electro songs I have heard in so damn long. It's also a song with an intro that is very easy to use as a transition into that BPM. I grew up with Space Laces; he has always been an impressive producer since day one - even before he went by that name. His talent has really turned him into some sort of inhuman beast these past couple years.
"EXE" by Code:Pandorum
This is a track that starts chaos the moment I drop it in my sets. Normally, I would be annoyed at someone else also doing everything with a horror theme (since that's my bread and butter) but Code:Pandorum found this crazy new route that is very inspirational to me. I can easily say he is one of the few people the past couple years that have found their own sound in dubstep. When you hear his music, you know its him right away without having to look at the track.
"Darkside" by Downlink and Twofold
Two of my good buddies that never fail to bring the heat. This track has all the elements I look for: long beefy dragged out lines, crunch growls, and machine gun chops that you can slam around to.
"The Exorcist" by Figure
I chose my "The Exorcist" track simply because that has always been one of my favorite movies and I was always scared to try to touch the theme song. I worked a long time setting up my old piano to record and practice the theme so I could get it all on one take with no editing. Then you have the choir and cello chops under it - no samples, all live recordings. The intro took me so long that when it was time to work on the drop, I was shook that I couldn't match the epic come up of the intro that came before it. I decided to go with some throwback Figure sounds and it almost wrote itself from that point forward... not to mention that awesome vocal drop.
"Machete" by DJ Hazard 
The legendary DJ Hazard created one of my all-time-favorite drum and bass tracks. He released a VIP of the track soon after the orginal's release. It really influenced some of my older drumstep, as it was pretty much a half-time version of the original. Playing DnB to a dubstep crowd these days gets kind of difficult after the first couple tracks because dub heads are so picky, but this tune is the one I go to right away to get them back into their raging pit. 
Follow Figure:
Facebook: https://www.facebook.com/IMFIGURE/
Twitter: https://twitter.com/imfigure
Instagram: https://www.instagram.com/imfigure
SoundCloud: https://soundcloud.com/figure