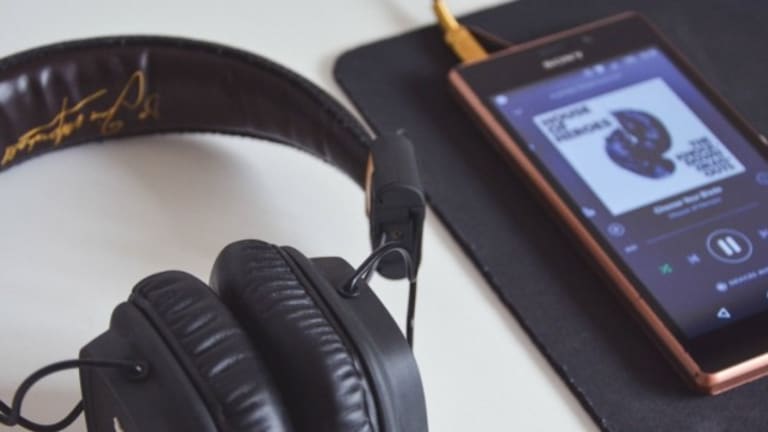 What Was Your First Experience With EDM Like?
We asked some of our staffers about their first EDM experiences!
We all remember the first time we heard our favorite genre of music! Certain songs or certain places can instantly take us back to when we first discovered something new. Wether it was from a TV commercial, a video game, or a friend, we all ended up fans in the end! It's always fun to talk about something we all love with other people who share the same passion, so we decided to ask some of the EDM.com staff about the first time they we're exposed to EDM!
The first time I heard "Hot Like Sauce" by Pretty Lights, "Smash the Funk" by GRiZ and Just Jammin' by Gramatik I knew I'd found my soul music. My body couldn't stop moving to the beats and somehow just knew what to do. After 28 years of not really getting how to dance or have rhythm, when the funky bass dropped on these tracks I had a bonafide solo dance party in my studio and was hooked for life. Since then I've gone to more shows than I can count and only fall more and more in love with this music and community that opened me up in so many ways.
During the time I got exposed to dance music it wasn't that big in India and most of my friends at school used to listen to Pop, Rock, Metal and Punjabi music. During mid 2010 while browsing through YouTube, I came across this video titled as deadmau5 ft. Rob Swire - "Ghosts 'n' Stuff" and obviously due to my curious mind I clicked it, listened to it, and what I felt in those 3 minutes 08 seconds is something I can't even comprehend. As of now deadmau5, Skrillex and Zomboy are the 3 people I look up to the most. The feeling I get whenever I listen to the songs from these guys is just indescribable.
I've been listening to dance music obsessively since I was about 12. But, coming from Pakistan, I didn't have real exposure to the culture until I came to New York for college when I was 18. Electric Zoo 2015 was my first festival, my first EDM event of any kind really, and it changed everything. It's one thing to listen to songs in your room through small speakers, but a completely different experience to actually be immersed in the culture - connected to everyone around you through music while truly feeling the depth of the sounds coursing through your soul.
When I was a freshman in high school I was huge into ripping CDs and I would grab music from my friends collections. One of my friends passed me the soundtrack to the Mortal Kombat movie and I heard Orbital's "Halcyon + On + On" and basically fell in love with electronic music in that moment.
My first exposure to dance music was seeing a Daft Punk commercial on Toonami. They were promoting Discovery during the commercial breaks. I'll never forget seeing if for the first time. I'm sure this is a common experience but seeing their helmets combined with the music for the first time, it was a real game changer for me.
I guess my first exposure to dance music was about 8 years ago, when I was 12. I was playing Fifa Street 3 and there were three Bassnectar tracks in the soundtrack, "Yo", "Bomb The Blocks" and "Kick It Complex". I was immediately hooked, so I downloaded his Underground Communication album and it all naturally snowballed from there.
When I was first exposed to the dance music world in 2005, I had no way to define what I was hearing. Daft Punk's "Around the World" was pulsating through the speakers in my dads car, and I fell in love. Completely enthralled, I stole my dads copy of Homework and have been obsessed ever since.
My first sporadic exposure to EDM came with mainstream hits during my high school years, and a few friends who were into electronic music. I even remember going to festival to see Tiga and Alex Metric back in 2008 with them. I really started digging into electronic music after discovering acts like The Prodigy, Chase and Status, Hadouken! or Pendulum. Being a punk rock kid, they resonated strongly with me mostly because of their energy, adrenaline and attitude.