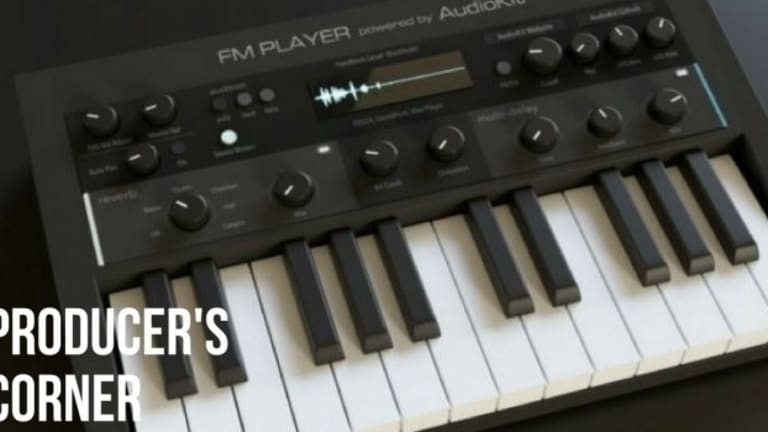 Have An Effective Sound Design Session With These FM Soft Synths
Limiting your options can sometimes work to your advantage!

Sound Designis honestly one of the best things about making music. And if you are all about "my sound, no preset" kinda thing then using the same synth again and again can get a bit stagnant. Not that you can't make more interesting sounds with the same synth, but if there are options, why not use them?
You can use different FM synths for so many different purposes really, like one can act as the main sound generator, while you can try using different synths that sounds a bit different &get them to sounding as close to the main sound and layer both. And if not many people are using the 2nd synth, well good for you! You can use this to your advantage, master that synth which can totally differentiate your sound from the noise (at least a little.)
Now, I'm all about minimalism and anything that creates confusion due to choices, I often tend to avoid it. So that is why I like to keep why choices for FM synths down to 3. These are the synths that I believe have contributed a lot into my production and sound.
1. Crystal
This is a pretty cool little synth and is sort of a semi-modular synthesizer. What that means is that it has functionality of both subtractive as well as frequency modulation synthesis. It also incorporates granular synthesis, wave wave sequencing and you can also import some sound fonts which is pretty dope. It can run on almost every DAW out there. I mainly use this so add some simple nice and warm sounding layers to a main sound. In addition you can use the given presets in it, resample it, use some effects on it, stretch it & get a totally different sounding sound, which you can further use in a sampler. Now this resampled sound can also act as your main sound. The possibilities are just endless with this. Also the best part is that its free but you can still donate if you want.
Learn more and download it from here.
2. Operator
Hands down one of the most underrated synths. If you're using Ableton and not using Operator other than just to make your sub, you're seriously missing out on some gold. It sounds as clean as any synth out there. If you're into bass music, then using just this for any of your sound can give you some crazy next level results. You can use the in filter drive to add some warmth to the sound and combine that with some OTT, distortion, saturation and some chorus and phaser effects and you have one monster of a sound. Even though I use Serum as my main synth, but the ratio between that and operator is almost even. Also, you can't resample wavetables in it like Serum, you still can't draw in a custom wavetable to give you a totally different sound in accordance with the FM value. Highly recommend you to start using it if you haven't been already.
3. Serum
Serum is like a powerhouse for sound design and need no introduction. The amount of things you can do with it is just crazy. Thanks to Splice's Rent to Own scheme, a lot of us have a legit copy of this. For a lot of beginners the whole thing might seem overwhelming, but honestly learning it is so worth it. The best way would be to download your favorite preset pack and reverse engineer some sounds to grab hold of how everything works.
In addition what I've been doing lately is mixing operator and serum together in the sound design process. So basically, I can print out one single frame wavetable from operator and import it in serum then further use serum's processing and algorithm to get a nice and different sounding wavetable, which ultimately defines the sound, So it's all about what works for you and how creative you can get with your tools.
This all might sound basic and common information but I feel limiting your options is something that can work out great for you. Your brain will start functioning totally different in this case. You'll be like "Okay, I'm not using any preset but I don't know how this X function works," which will ultimately lead you to learn that and over time you'll have so much information that you'll know without thinking "What you need to get what."
Hope this helps you out in some way or the other. Happy sound designing!