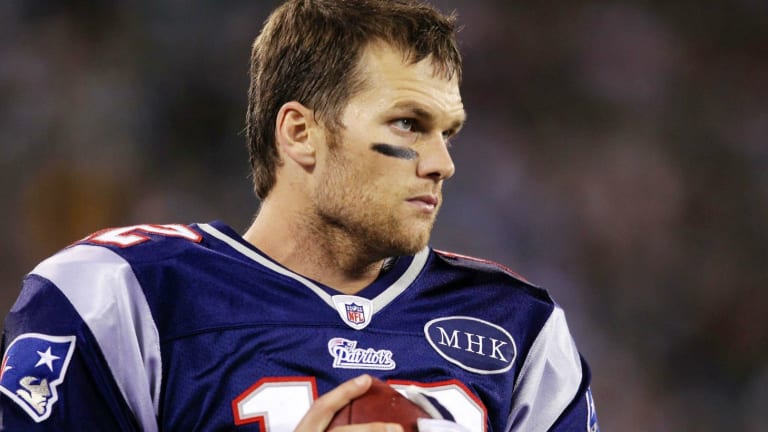 If the World's Biggest Music Festivals Were NFL Players
Who's your number one pick?
Besides the astronomically inflated egos and outrageous paychecks, the NFL and dance music may have more in common than you think. We decided to have some fun with some superstar NFL players and world-class music festivals and show you which player your favorite festival would be!
Ultra Music Festival - Tom Brady
Sure, it gets all the attention and everyone hypes it up year after year, but it keeps performing. Ultra isn't some flashy newcomer, it's a seasoned veteran used to a heavy workload. Yeah, it's getting a little old, but until those numbers start declining it's still a force to be reckoned with.

The attendees of Ultra are also just like Tom Brady. They're all better dressed, more beautiful than you, and probably dating a model, but the truth is despite looking pretty, after 3 long days under the sun or three hours on the field, they still smell terrible.
EDC Las Vegas - Aaron Rodgers
Let's face it, we can be like the sweaty, middle aged, ex-high school football players at your local bar and spend all day arguing why Ultra (Brady) or EDCLV (Rodgers) is better, but at the end of the day they're both fantastic. Brady has more rings and Ultra has more techno, but Rodgers is faster and EDC at least acknowledges bass music as a legitimate genre. You can go back and forth all day but in the end, all of them are making millions of dollars while we're reading satire articles about music and football on the toilet. 
Electric Forest - Le'Veon Bell
While everything and everyone important is from California or New York these two make the Midwest proud. At one point both Electric Forest and Le'Veon Bell we're just considered average players in their respective games who may or may not enjoy a specific plant. However, over the course of time both have become one of the best in their industry and have commanded the respect of their peers.
Coachella - Odell Beckham Jr.
No one has more style than Odell Beckham Jr. Similar to the fashion industry's invasion of Coachella, Odell Beckham Jr. brings the flashiness of the world's most stylish festival to the turf. Whether he's posting Instagram pictures of himself on a yacht, hanging out with A-list celebrities, or making one handed catches so spectacular you'd think they were choreographed, like Coachella, everything he does has a certain swagger to it.
Lost Lands - J.J Watt​
The hardest-hitting festival in the country deserves a harder-hitting NFL player. Everyone knows that if you mess with J.J Watt or you go to Lost Lands you're going to be leaving with some neck and/or back injuries. Excision's celebration of bass music absolutely annihilating festival goers corresponds to the way J.J Watt bulldozes quarterbacks.
South by Southwest - Peyton Manning
These two Southerners certainly know a thing or two about business. Despite being superstars in their game, SXSW and Peyton Manning both enjoy diversified revenue streams that will keep both of them living the high life (not a Denver joke) for a long, long time.
We could only imagine South by Southwest enjoys watching the donations from the wealthiest businesspeople. Similar to how Peyton Manning enjoys a cold, refreshing Budweiser to accompany a warm slice of Papa John's pizza like the way this fantastic writer enjoys a smooth glass of Jameson. (please send me free whiskey)
Fyre Festival - Johnny Manziel
Just how Fyre Festival destroyed the hopes and dreams of excited festival goers, Johnny Manziel kicked the already-broken spirits of Cleveland Browns fans when they were down. As a proud Clevelander it pains me to type this, but it's too true not to share. There's always next year Browns fans.