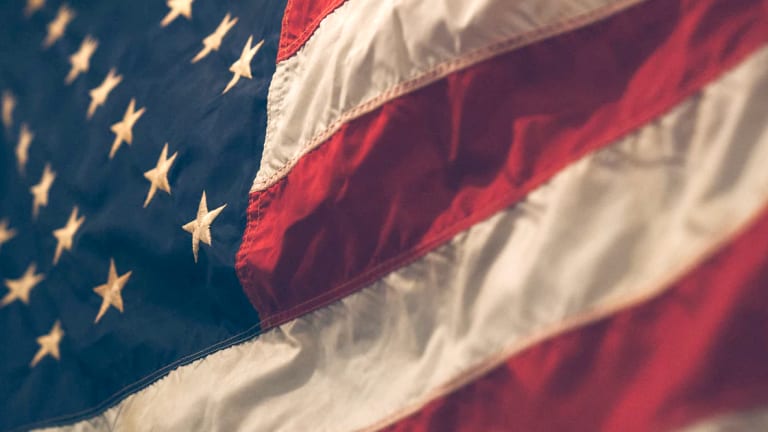 Celebrate the 4th of July in True Red, White & Blue Fashion with Our Patriotic Playlist
Who's ready to get their red, white and blue on?!
It's Independence Day and that means American flags, barbecues, rocket popsicles, fireworks and red, white and blue everything! And to add to all that patriotic spirit, we've compiled a playlist of all the progressive house, electro house, house and electronic tracks that fit certain parts of what the Fourth of July is all about. 
Here's a teaser:
Tiësto feat. Krewella - Set Yourself Free
Way back in 1776, the Declaration of Independence was adopted and America became the "land of the free"- free from British rule. That's why we celebrate the Fourth of July in the first place and so we just had to include a bunch of songs revolving around freedom including Tiësto's empowering track, "Set Yourself Free."
Fancy Cars - Brave
Of course we can't leave out the second half of that line from our national anthem, "home of the brave." The colonists who fought in the Revolutionary War were considered brave for standing up to the tyranny of Britain and what better way to honor and recognize them and our soldiers who continually fight to keep our country free today than with some songs about bravery like Fancy Cars' beautiful track "Brave."
Axwell Λ Ingrosso feat. Trevor Guthrie - Dreamer
Like in Axwell Λ Ingrosso's uplifting track, "Dreamer," we're all dreamers too. In our case it's with pursuing and living the American Dream, an idea rooted in the Declaration of Independence itself. The gist of it is that we have certain natural rights such as "life, liberty and the pursuit of happiness" and with them, our freedom and through hard work, we can achieve whatever success it is that we hope to have. So dream big because we've included some dream inspiring songs too!
Giiants - American Summer
Out of all the summer fun like going to the beach, chilling in the pool, sitting around the bonfire making s'mores, driving from state to state and enjoying the open road, the one thing that most people do on the Fourth of July is have barbecues. The whole cheap beer and grilled hamburgers and hotdogs atmosphere along with all these summer activities is perfectly painted in the Giiants' new feel good track, "American Summer."
Dannic feat. Aïrto- Light The Sky
It isn't a celebration without fireworks! In fact it's actually what they did during the first Fourth of July in 1777. So whether you're setting off your own fireworks and firecrackers, lighting some sparklers or watching the many huge scale firework displays around the country, we have some truly dazzling tracks like Dannic's "Light The Sky" to accompany your firework festivities.
Dada Life - Born To Rage (USA Version)
And for us music fans, there's also quite a few concerts that are held, so need I say more?
If you liked what you heard so far, be sure to listen to the rest of our playlist while you're partying it up and being all patriotic!