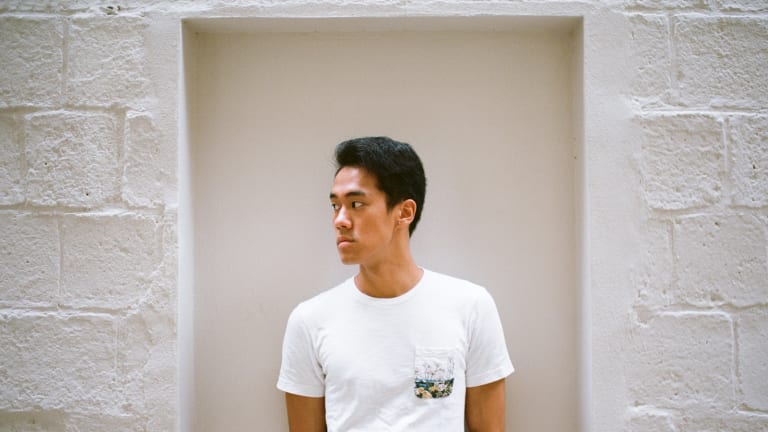 Jake Jeong (Frison) Establishes Himself as an Internationally Recognized Producer
Korean producer Frison (Jake Jeong) brings his extraordinary musical talent to America with hit singles such as "Hours" and "FUN."
Building on his experience as a music producer in Hong Kong and Korea, Frison (real name Jake Jeong) relocated to the United States to pursue his craft amongst the greatest artists in his field. Now, as a prominent music producer, he has contributed to many well-recognized music productions, such as original tracks "FUN," as well as remixes of hit singles including LEW's "Baby Steps" featuring Joie Tan.
Jeong's songs are not only beloved by the general public but also critically acclaimed by authoritative experts within the industry, as demonstrated by their official selection for curated compilation albums, including Billboard Presents: Electric Asia Vol. 1, released by Billboard in partnership with B2. Jeong has also received support from renowned electronic music blog RUN THE TRAP's playlists Poolside Playlist 2016 and Too Future Mix #93. 
Pursuing a range of artistic projects and outlets, Jeong is also one half of the international production duo HIRAETH, along with Tony Eum. In addition to producing several major EDM singles and remixes, HIRAETH has also performed massive live sets, including a 1-hour live performance at Big Picnic, one of Hong Kong's biggest music and dance festivals.
Jeong's sound can be best described as a fusion that bridges the gap between various genres within the immensely popular EDM (electronic dance music) scene. Imagine lush, catchy melodies (think artists like Flume and Porter Robinson) pairing with an element of crushing, bass-driven grit (Skrillex, Justice). That will give you an idea of Frison's signature style.
His original single "Hours," featuring indie/R&B singer Cehryl, is a sonic rollercoaster of textures. Diving straight into a hooky synth melody accompanied by Cehryl's plush vocals, "Hours" builds into an explosive chorus - a mix of giant melodic pads and unique-sounding chord plucks, eventually subsiding into a jazz piano solo. 
Since the release, Jeong has also been recognized by some of the biggest names in electronic dance music, including the renowned Russian electronic producer ARTY, who has performed at multiple dance festivals in the US, and saw his debut album peak at #14 on Billboard's US Dance/Electronic Albums chart. "Hours" was also broadcasted in episode #84 of 'Together FM', a weekly radio mix on Sirius XM Channel 52 (also known as 'Electric Area'), hosted by ARTY himself.
"Hours" has since accumulated over 160,000 plays on SoundCloud alone, leading to the release of Hours - The Remixes, a compilation EP of remixes from various electronic producers recognized within the burgeoning EDM scene. One of the remixers, Last Island (U.K.), has credits on an official remix for Grammy-nominated artist Porter Robinson; his remix of "Hours" adds a French disco touch by chopping the vocals into a catchy riff. French producer R.O twists the original into a more modern future-bass style, while Italian producer Fugue flips the original dramatically into a chill, down-tempo vibe.
With the refreshing palette of electronic music he has already brought to the table, we have nothing but high expectations in regards to Jeong's future contributions to the global electronic dance music community.
FOLLOW FRISON:
Facebook: facebook.com/frisonmusic
Twitter: twitter.com/frisonmusic
Instagram: instagram.com/frison_music
SoundCloud: soundcloud.com/frisonmusic