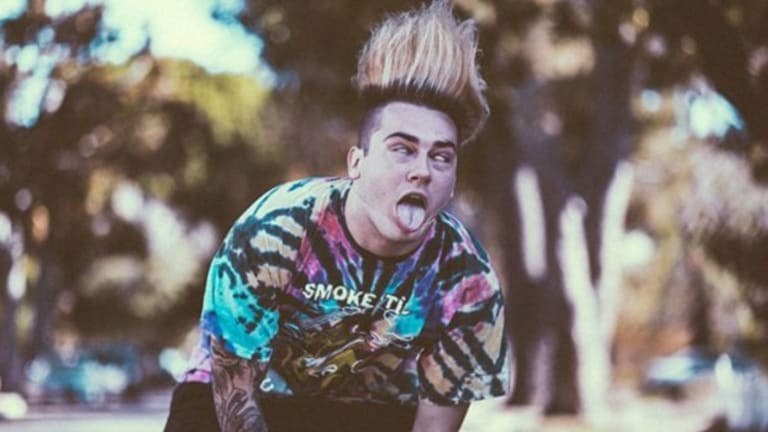 Celebrate Getter's Frickin Birthday With Our Favorite Tracks [Listen]
Happy birthday bb boi!
One of the internet's greatest heroes, most impressive trolls, and heralded producers is celebrating his 24th birthday today!

He's the mind behind the Vine that took over the internet, and had the entire world saying "suh dude" in just about every sentence we could. Some of us here at EDM.com got together and created a list of some of our favorite songs from our favorite Slipknot loving, kickflipping, katana-wielding, superstar DJ, Getter.
Kill The Noise - Mine (Getter Remix)
Kill The Noise recruited help from Getter for his remix compilation Alt Classic LP. Getter gave Kill The Noise's "Mine" the hip-hop and downtempo trap treatment. It's impressive how Getter still captures the atmosphere of the original while changing the genre.
Suh Dude
We all saw this one coming, and we're glad it happened! It's only natural that Getter samples his famous catch-phrase in a song! Getter takes his genius Vine and spins it into a classic Getter dubstep offering. It's not often you see DJs also be internet celebrities, but Getter managed to pull it off, he really hit the best of both worlds on this one!
Getter & Ghastly - 666!
For this one Getter recruited the help from the "ghost with the most" himself, Ghastly. This funky offering from the OWSLA boys was an instant hit on the OWSLA Worldwide Broadcast compilation album. If you went to a show in January of last year, you definitely got down to this one.
Inhalant Abuse
The newest song on our list has been a smash hit in such little time. Getter goes way down low with this one. Another genius downtempo track with some of the craziest machine-like sounds we've ever heard. If this is the future of Getter, 2017 is going to be an absolutely massive year! Hopefully we will be prepared...
Jack Ü - Febreze Feat. 2 Chainz (Getter Remix)
We all know and love Jack Ü and 2 Chainz' smash hit "Febreze" but some of us wished it hit just a little harder. Getter answered those wishes with his insane remix of this massive track. Getter turned it up to 11 on this one, and somehow made an already insane track, that much more wild. We're going to need a lot of Febreze for this one, because this really is the shit!
Told You (Feat. Ookay)
Closing things out is the this magic collab between our birthday boy and always wonderful Ookay providing some incredible vocals. The keys on this song are nothing short than magical, we can't get over how smooth this song is. Does this mean Getter will move a little bit more into indie-dance? Maybe. Maybe not. We'll keep our fingers crossed.
Let us know what your favorite Getter song is and be sure to catch Getter this spring/summer at Northern Lights Festival, Middle Lands, and Bonnaroo!