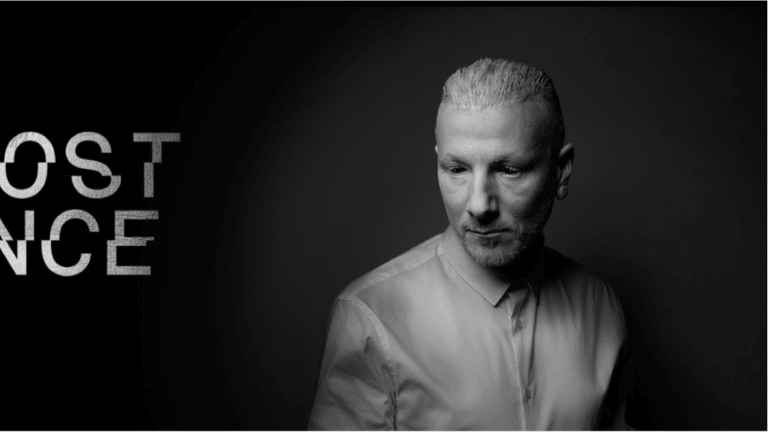 Ghost Dance Shares Music Skate Video for mau5trap Release "Malware" [Premiere]
Ghost Dance and Modulh8ter's mau5trap collaboration "Malware" got the music and skate video treatment.
On May 10th, 2019, Ghost Dance (real name Frederick Pearman) released his mau5trap EP debut, The Mind Can Be Solved, a four-track body work permeated with raw energy, a shadowy ambiance, and layers of dark distortion that fill the minds of listeners with an overwhelming feeling of foreboding. Although The Mind Can Be Solved covers a wide variety of different sounds and tempos, the overall ominous and melancholic atmosphere is present throughout and appears to be an ever-present hallmark of Ghost Dance's signature sound.
To further immerse listeners in his captivating and hauntingly surreal soundscapes, Ghost Dance teamed up with video director Monsieur Mitri, as well as European skater and tattoo artist Xushines, to create the ultimate visual representation of his collaboration with Modulhater, the single "Malware." Perfectly embodying the raw and uncanny energy of the song, the "Malware" video is a glitch in the system that will infect listeners with the Ghost Dance virus and leave them begging for more.
Discussing the video and his work with Monsieur Mitri, Pearman said:
"The Mr. Mitri and Ghost Dance collaboration started in 2016. Together we worked on two dark and oppressive music videos (premiered by Noisey and Bloody Disgusting). In 2019, Mr Mitri began a new hybrid project, mixing lifestyle, documentary, skate and techno. A new collaboration with Ghost Dance came to mind, and 'Malware'[from his recently released The Mind Can Be Solved EP] was the obvious choice to enhance Xushine's roughness and oneiric way of life."
These sentiments echo those of Monsieur Mitri, who added:
"Last June [2018], I met with Xushines; this Brazilian girl is a hell of skater and a tattoo artist, and a wonderful human being. I wanted to do a project with her, so I came up with the idea of doing a hybrid video; not a skateboard video, not a documentary, and not a music video… it's a bit of everything.

I asked Frederic A.K.A. Ghost Dance If he had any music to use for my project. He sent me his new EP, and 'Malware' was the obvious choice for the project. It brought the video to another dimension, something dark, raw and visceral." 
A fantastic example of mixing mediums to create a whole greater than the sum of its parts, Ghost Dance, Monsieur Mitri, and Xushines' collaboration on the "Malware" music and skate video brings The Mind Can Be Solved to life in a way that music alone could never achieve.

Be sure to check out the EDM.com Music Video Premiere above, and stream or download The Mind Can Be Solved EP today.
FOLLOW GHOST DANCE:
Facebook: facebook.com/Ghostdanceone
Twitter: twitter.com/GHOSTDANCE4
Instagram: instagram.com/ghost_dance1
SoundCloud: soundcloud.com/ghost-dance-1
FOLLOW MR MITRI:
Instagram: instagram.com/mr_mitri
Vimeo: vimeo.com/monsieurmitri
FOLLOW XUSHINES:
Instagram: instagram.com/xushines
FOLLOW MAU5TRAP:
Facebook: facebook.com/mau5trap
Twitter: twitter.com/mau5trap
Instagram: instagram.com/mau5trap
SoundCloud: soundcloud.com/mau5trap