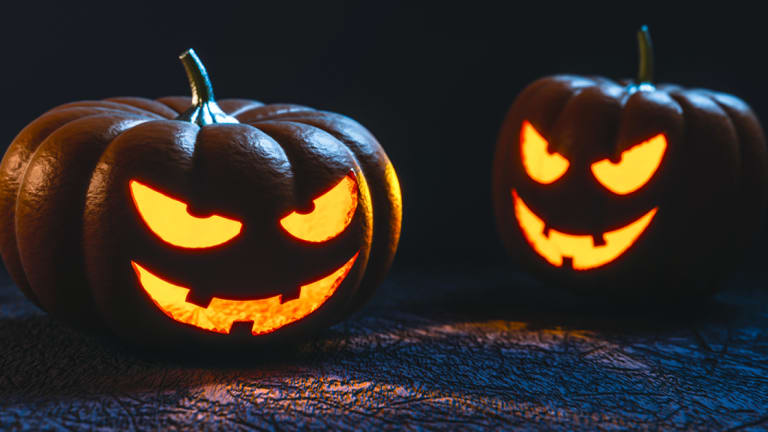 35 Ghoulish Tracks for Your Halloween Party
We've got the perfect soundtrack for your spook-filled Halloween!
Halloween is right around the corner and you know what that means? Party time! And we know all too well that, between rushing to get costumes together, making some spooky themed foods and putting up terribly frightening decorations, finding some banging Halloween dance music is left to the last minute. But no need to fret, you came to the right place! We've a compiled some ghoulish dance tracks for your Halloween party playlist.
To give you a teaser, here are some of the spooky tracks from our list:
Michael Jackson - Thriller (Steve Aoki Midnight Hour Remix)
We've got the perfect throwback spooky-themed song with Steve Aoki's remix of the iconic Halloween song, "Thriller." He was asked to make a remix as a promotion for the special thirteen track album, Scream, which is a collection of Michael Jackson's classic hits. The CD and a glow-in-the-dark 2LP vinyl will be on sale October 27th. But if you're itching to listen to it now, it's already available to stream online!
Zomboy - Resurrected
If you're looking for a dubstep Halloween song, the title track of Zomboy's 2015 LP, "Resurrected," is the perfect combination of dubstep and electronic that'll get all the zombies moving. 
Ghastly - Get On This
Not much of a dubstep fan? Ghastly's "Get On This" is a great bass house track for all the ghouls and gals. 
Aero Chord - Saiko
Ever imagined what Siri would be like if she was evil? Well, Aero Chord definitely adds much to that picture with "Saiko" and it's creepy killer Siri-like vocals. 
deadmau5 - Ghosts 'n' Stuff
And you can't go wrong with this ever-popular electro house Halloween song. It was originally called "Hotel" because deadmau5 made it for Pete Tong's BBC Radio 1 Essential Selection show while staying in his hotel. When he did play it on the air he retitled it to the song we all know today, "Ghosts 'n' Stuff."
And we've got more ghoulish tracks in our list ranging from all different genres like trap, dubstep, trance, minimal techno, house, progressive house, electro house and hardstyle. ​No matter what dance music your guests are into, we've got something for everyone. So what are you waiting for?! Get that Halloween party started!