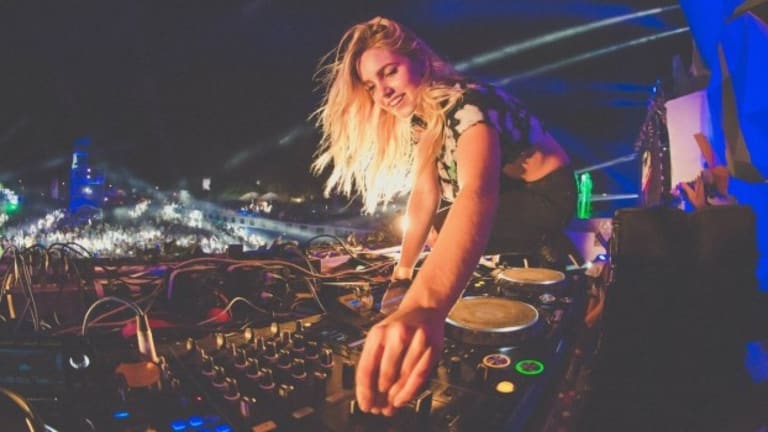 These 8 Ladies Are Taking No Prisoners in EDM This Year
Who runs the world? EDM girls.
In a competitive industry populated by men, women are rapidly changing the tone of that notion!
It takes a combination of talent, drive, and guts to play ball with the boys. Alison Wonderland, Anna Lunoe, and Mjia, to name a few, have killed the game in mixing and producing – creating more female agency than ever before.
Here are fresh ladies adding to the musical diversity and we could not be more thankful. Put your headphones on and check out these up and coming rock stars!
1. Elohim
Hailing from Los Angeles, California, Elohim does it all. This talented lady not only mixes and makes beats, but she sings as well! With collaborations with Louis the Child and Whethan, you cannot overlook this versatile lady this year.
2. Cray
 Producer, mixer, and video game enthusiast, Cray takes the term dope to the next level. Accumulating an audience to the tens of thousands, this trap queen's musical endeavors are looking bright. Dating DJ/Producer Vincent, this dream team will not go anywhere but up.
3. Kittens
Lauren Abedini, picked up her passion in dance music from her older brother – inspiring her to follow that fire in her heart! Kitten's eclectic taste in rap, future bass and electronic beats will make it hard to resist this fierce female.
4. Carter Cruise
26 years old, this charismatic character will keep you head banging all night. With down and dirty shows all over the United States, fun with this chick is an understatement.
5. Madds
Only 21 years old, this youngster is already making a name for herself. This blonde beauty has been throwing down on the turntables and turning heads. Check her out at the Heineken tent this year at Coachella.
6. Juicy M
This 25 year old from the Ukraine is anything but ordinary. A couple years ago, she began posting numerous Youtube videos of her freestyle mixing – proving to the world of her authentic talent. Not only did the videos go viral, but her notoriety as well! Her energy is infectious you will not want to miss her live.
7. Sam Blacky
Sam Blacky is quickly grabbing attention from the masses. This 21 year old, free spirit will keep you dancing all day and night! Dating tropical house guru, Thomas Jack, this dynamic duo definitely set the vibes for summer with their combined talents.
8. Nora En Pure
Rapidly appearing on music festival lineups, Nora En Pure is heating up the dance scene this year! Daniela Niederer, a South African-Swiss DJ, is the deep house dance queen everyone needs. Check her out at Coachella this year!