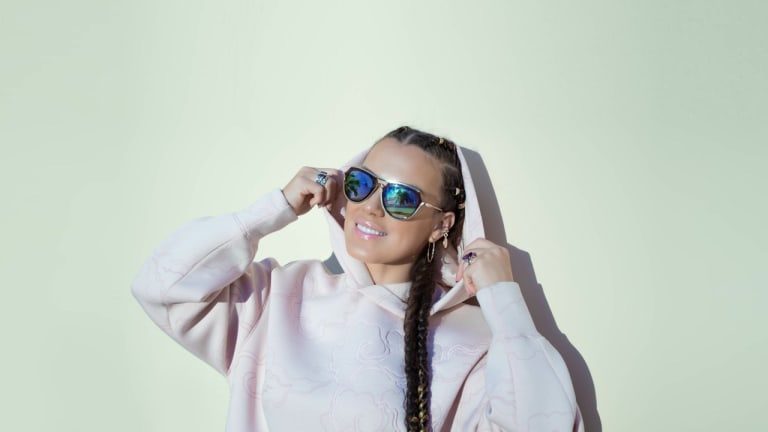 Grace Gracie Releases Future Bass Pop Song "Feel My Love"
Grace Gracie of the famed Gracie Brazilian jiu-jitsu family breaks new ground with future bass pop hit "Feel My Love" on Oracle Music Group.
Based in Las Vegas, rising DJ and producer Grace Gracie has been taking the world of dance music by storm since her breakout debut remix of Bad Wolves' "Zombie" in 2018. Generating nearly a million streams on Spotify alone, Gracie capitalized on the momentum of the remix to launch a follow-up series of fantastic original singles: "Devil," "Golden Touch," and "Feels Right," in that order. Each single has performed even better than the last, and it's already clear that Grace Gracie is on a strong upward trajectory to dance music stardom.
Her first single of 2019, "Feels Right," was featured in Apple Music's "Breaking Dance" chart as well as Spotify's "Pop Remix" playlist, both of which are significant milestones for the budding and highly talented artist. Gracie's progressive electro production is infused with vibrant chord progressions, synth-driven melodies, and an upbeat, summertime vibe that defines the signature Grace Gracie sound - and what a sound it is.
Gracie's most recent release, "Feel My Love," continues the trend of soaring vocals and rich, melody-driven production. However, rather than sticking to her established, festival-ready progressive electro approach, "Feel My Love" switches gears and delves deep into the world of pop-centric future bass. Complete with elements of both pop and hip-hop, and layered with Bre's emotive vocals and a catchy accompanying chord progression, Gracie's "Feel My Love" is an upbeat pop banger that you'll have to hear for yourself.
Stream or Download "Feel My Love" today.
FOLLOW GRACE GRACIE:
Facebook: facebook.com/gracegracieworld
Instagram: instagram.com/GraceGracieWorld
SoundCloud: soundcloud.com/gracegracieworld
YouTube: youtube.com/GraceGracieWorld