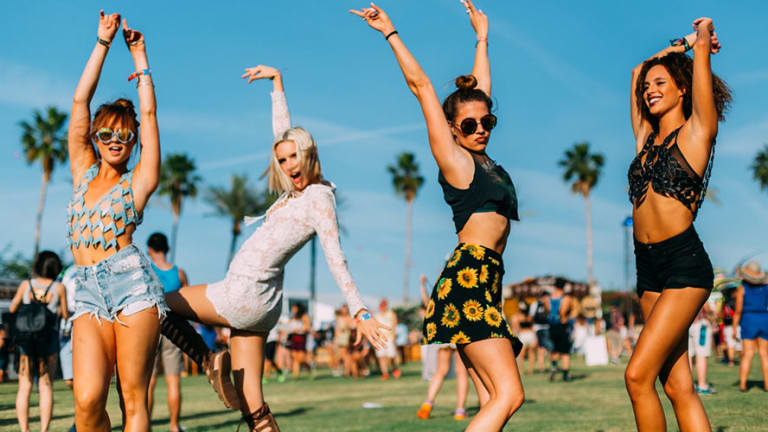 6 Must-Haves For A "Hands-Free" Festival Season!
Raise your hand if you're ready for music festivals?!
The long wait is over, we have made it to the happiest time of the year! (Sorry, Christmas lovers). We are almost ready to kick-off festival season in full gear but first, we are gonna need these festival essentials. The biggest hassle of our festival experience is having to hold anything in our poor hands. Those are meant to go in the air! Check out our compilation of key festival necessities that are guaranteed to make your experience even greater!
1. Vibes Hi-Fidelity Earplugs
Keep your precious ears safe with these slick and subtle accessories. Not only do they protect you, but they enhance the sound around you too! Amazing!
2. JanSport Festival Collection of Backpacks & Fannies
This bold festival line has a variety of different styles, eliminating the hassle of holding any of your belongings! These vibrant bags come in backpacks, fanny packs and many more - essentials for upcoming festivals like Coachella and EDC!
3. Electric Family Hats
 Always keeping the family in style! To protect that beautiful head from the gnarly heat, represent EDM's favorite streetwear!
4. Quay Australia Shades for Men & Women
Shield your pretty eyes from those harsh sun rays in style! If you haven't heard of this fire brand yet, check it out! Quay Australia is taking over festival season this year!
5. IHEARTRAVES Festival Bandanas
Block the dust with these vibrant festival must-haves! Look like a festival veteran with any of these dynamic styles to choose from!
6. Polaroid Camera
Shake it like a Polaroid picture (had to be said)! These are the most precious keepsakes you can create at any music festival. Polaroid allows you to wear it around your neck too!