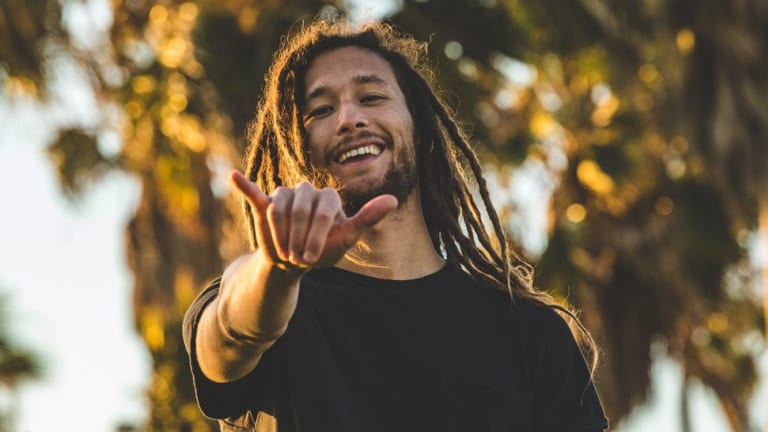 Henry Fong's 5 things to do during Miami Music Week (that aren't Miami Music Week)
Just because you're in Miami for music doesn't mean you should miss out on everything else the city has to offer.
If you're anything like us, EDM can be an all-consuming affair - and that applies tenfold during Miami Music Week (MMW). Amid all the hustle and bustle, it's easy to overlook just how great of a tourist destination Miami can be.
Fortunately, DJ/producer Henry Fong linked up with EDM.com to help us stop and smell the media noche sandwiches. Read on for his five things to do during MMW (that aren't MMW) and catch him at Dim Mak Miami at Mana Wynwood this Wednesday.
Cuban Food
With it's close proximity to Cuba, the Cuban food in Miami is a MUST eat. Visit little Havana for a quick trip, drink a cortado (STRONG as hell espresso shot with sugar), and try a media noche sandwich. Also, try Puerto Sagua right in the middle of south beach A.K.A. Miami Music Week headquarters!
Sport Fishing Charters
South Florida has some of the best deep sea sport fishing in the ENTIRE world. A quick morning half day trip and you can catch trophy sailfish, snapper, cobia, wahoo, kingfish, dolphin or tuna. I grew up fishing these waters and there's almost always something to catch - and the boat rides to catch big fish are very short. Check the charter boats that run out of Haulover Inlet a little to the north of South Beach.
The Florida Keys
The start of the Florida Keys is only an hour and a half drive from Miami, so if you're visiting from far away its definitely a must see. It's a scenic drive and Key Largo has some of the best Diving and Snorkeling (check out John Pennekamp State park if you're in that area). If you have a full day to kill, you can take a booze cruise all the way to Key West and back (just watch out for seasick people)!
Everglades Airboat Ride
Just 30 minutes west down state Road 41 from South Beach you can go on airboat rides through Florida's famed ecosystem, The Everglades. This is by far the most quintessential Florida stereotype, so go visit the swamp! The Everglades are full of life. Expect to see some massive alligators and other wild-ass Florida creatures. Visit airboatineverglades.com for more information.
South Pointe Park
Right at the bottom of South Beach is one of the Miami's most picturesque parks. Go for a stroll or jog and sweat out your hangover. It's a great area to take pictures too with the beautiful scenery.
Follow Henry Fong:
Facebook: facebook.com/djhenryfong
Twitter: twitter.com/henryfong
Instagram: instagram.com/djhenryfong
SoundCloud: soundcloud.com/henryfong