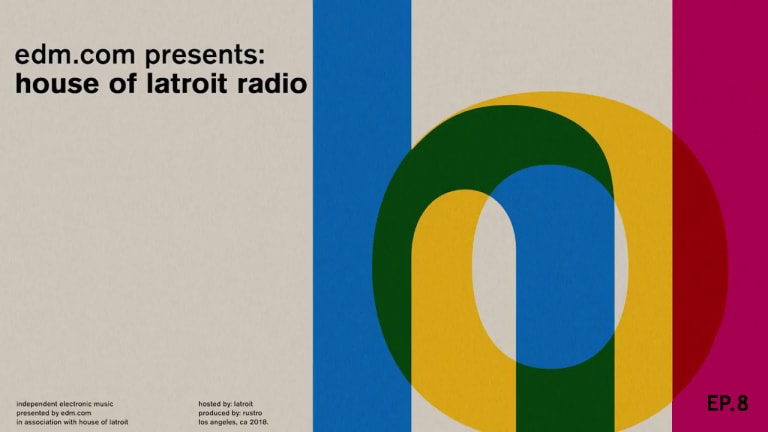 House of Latroit Radio - Episode 8
Don't Miss an Exclusive Interview with The Crystal Method!
This week marks the release of Episode 8 of "House Of Latroit Radio", hosted by our good friend Latroit.
Every episode is near and dear to our hearts, but this week marks a particularly exciting milestone in House of Latroit history.
Not only is this weeks episode a special hour-long edition of the show featuring a VIP first-listen of Latroit's new remix of the R&D track "Cards"; Episode 8 also features an EXCLUSIVE INTERVIEW with The Crystal Method's very own Scott Kirkland.

Scott discusses the process behind the creation of the fantastic new single "Holy Arp", a record from his forthcoming album "The Trip Home', scheduled for release on Sept. 28, 2018.
Episode 8 is also jam-packed with phenomenal music from the likes of heavy hitters such as Gorgon City, AC Slater, and Hotel Garuda, as well as highly talented new artists like DECLÖ, The Nightowls, and Torren Foot.

Each episode seems better than the last, and Latroit is really stepping up his game when it comes to the hottest exclusive content - be sure to check out Episode 8 of 'House of Latroit Radio', and stay tuned for more great music soon-to-come!
Follow Latroit:
https://www.facebook.com/LatroitLife/
https://twitter.com/latroit
https://www.instagram.com/latroithouse/
https://soundcloud.com/latroit
#HouseofLatroitRadio #HoLRadio