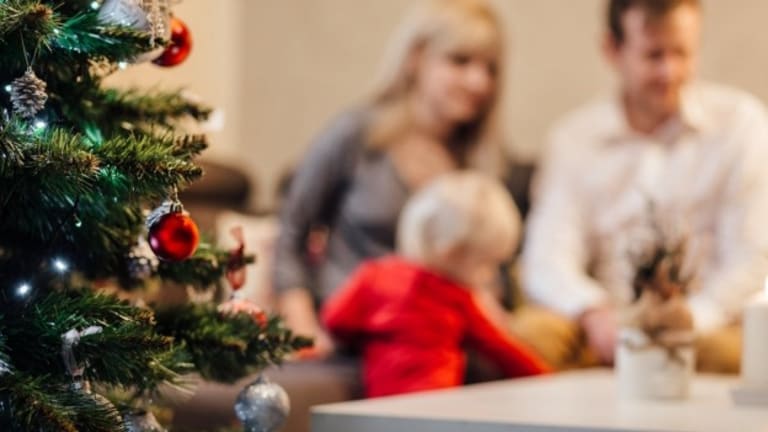 How to Explain EDM to your Clueless Family at Holiday Gatherings
EDM.com has your survival guide for the holidays!
The holidays are a perfect time to catch up with family and friends that you haven't seen in a while. It's nice to hear about all the exciting things that have happened over the years, and share some quality time with your loved ones. However, one of your Facebook-obsessed aunts will surely ask you about your trip to EDC, and will unravel a string of questions about this sex-fueled robot music you listen to. Thankfully for you, this jolly "expert" has created a guide to help you get through the holidays with your clueless family.
JUST LET THEM CALL IT TECHNO
Techno fans, please don't send me hate mail. You have to understand that your family grew up in a time where there was only a handful of genres. You will have to resist the urge to scream when your grandpa hears a Chainsmokers song during the football game and says, "Hey _______ , isn't that the techno music you listen to?" Now, before you unleash unholy fury on the poor old man just trying to connect with his grandkid who he barely understands, show some compassion, Spotify didn't exist when he was your age, he actually had to buy full albums… he's suffered enough.
CAREFULLY SHOW THEM YOUR MUSIC FESTIVAL PICTURES
It's unfortunate that music festivals get a negative connotation, but I get it. The news would rather cover the sporadic, yet, unfortunate problems the festivals have to deal with, rather than the fact that Lost Lands had zero drug-related medical transports or how these festivals create jobs and bring tons of money to the local economy, but that's a topic for another day. Now I am not here to pass judgement on your festival behavior, but at the same time, I think that your 91-year old grandma Mavis could live without seeing a picture of you wearing nothing but body paint. Maybe just opt to showing her a picture of the lights, everyone loves fireworks and lasers.
EXPLAIN TO THEM THAT YOU'RE NOT A DRUG-FUELED DEMON
This one is a tricky one. Similar to the last section, the news has led people to believe that every single person at a dance show is on hard drugs the entire time. We all know that's not the case, but your less-cultured family members may not. There might not be a sure-fire way to explain to them that you weren't sinning with that Molly girl that everyone talks about, but you can do your best. Maybe show them our feature on one of the biggest DJs in the world, Carl Cox, and how he lives clean, or just tell them the love for your family, following the rules, and eating your vegetables, are the only drugs you need.
DON'T EVEN BOTHER ARGUING THAT EDM IS ACTUALLY "REAL MUSIC"
There are certain arguments that you just won't win. Do yourself a favor and don't get yourself into this mess. I'm not saying to just give up on this argument forever...but, do you really think that your family members who seriously listen to songs about red solo cups and "honky tonk badonkadonks" (kill me) will know anything about sidechain compression? Just take comfort in the fact that they think bedazzled boot-wearing pop stars from Nashville are "cowboys".
STAY AWAY FROM ANYONE WEARING A TRUMP HAT
Pretty self-explanatory.