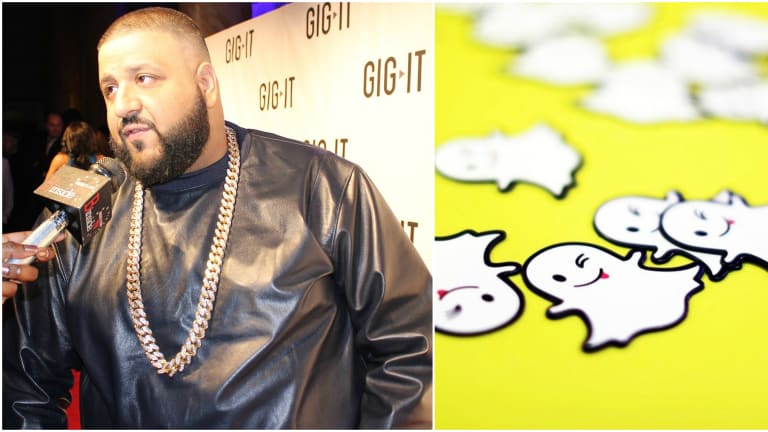 How To Grow Your Snapchat Following
Try these tips and tricks to grow your Snapchat following!
There are so many bullish*t articles out there which claim that they'll help you grow your Snapchat following... often in exchange for paying $299 for a "course" which is in fact just recycled information from a YouTuber.
That's not me. In this article, I'm gonna explain how you can grow your Snapchat following... for free.
If you have any questions about this, feel free to hit me up, and I'll be more than happy to answer them. I'm most active on Snapchat... so will insert my code below:
Anyway, here's some practical advice on increasing your Snapchat following:
Reality TV
One of the (many) reasons that the Kardashians became popular was because they were exposing their life to the rest of the world in a bid to become famous. Snapchat is a platform that encourages raw video/photo, and so simply filming your daily activities help the audience to develop a deep connection with you.
Don't try and be a PR'd version of yourself. Instead, forget about the lighting. Forget about the editing and any pimples on your face or whatever. Just show your fans the real you. 
Privacy Settings
Okay, so there are of course some users that wanna keep their privacy settings pretty secure. But if you wanna become an influencer within the platform, you can wave goodbye to pretty much every setting regarding privacy. For example, you'll want to ensure that people viewing your story can send the snap to their friends (one of the best ways to grow your account). 
If you make a post that loads of people like, there's a good chance that they will share with their friends, and therefore grow your account/story views. Don't let your privacy settings destroy this opportunity.
Engagement
You'd be surprised how many people don't engage with the snaps that they receive. If you want to create a dedicated fanbase within the platform, engagement is absolutely key - after all, it's a "social" network.
Your Email Signature/Social Media Videos
Including your snapcode on external platforms is a great way to grow your social media following on Snapchat. After all, if you're regularly engaging with fans via email when listening to demos etc, it can drive them to your other social networks to check you out.
Likewise, if you have a YouTube channel, include your Snapchat name/code in the actual video or the description. If you're getting several thousand views per video, it won't take very long at all to build a following on Snapchat of several hundred/thousand.
How to provide value to your audience
We all know that 99% of people simply say "add me on Snapchat" in a bid to grow their following. SURPRISE... It hardly ever works. Why? Because we're being constantly being exposed to that form of what I like to call "spam promotion".
Instead, you have to provide value to your audience. Notice how at the top of this article, I said that "If you have any questions about this, feel free to hit me up on Snapchat". I provided value to my audience - as I would be happy to answer questions they may have relating to marketing on Snapchat or other platforms. And of course, that drives traffic to my account.
If you're a DJ/Producer, you could say to "add me on Snapchat for exclusive behind the scenes clips of how I make my tracks". Figure out what your audience wants, and provide value to them. It's that simple.
100 Followers is better than Zero.
In my bedroom, I have a piece of paper that shows my bank account goals. It literally reads: 0, 10, 100, 250, 500, 1000, 5000, 10000, 25000, 50000. For the record, most of them are ticked off.
The point of that piece of paper is to provide the next target immediately after I hit that financial goal. For example, once I know how to make $500, it becomes pretty easy to make $1,000. And once you can make $1,000, you have the knowledge of how you can make 5k.
The principles with social media are exactly the same. Once you get your first 100 followers, you should have some insight as to how you can grow to 250. And so on... keep creating targets, and give yourself a timeframe to achieve them.
Feature Your Audience
Snapchat is a creative platform... there's no doubt about that. You can cut items out from a photo, and paste them onto another photo. Likewise, you can get pretty creative with that pen tool. So why not use this to your advantage?
Example: Upload a photo of you in the studio, put your snapcode in the corner of the image, and get your audience to edit it, and repost onto their stories. For a dedicated fanbase, this can be a really fun activity. Not only do they get to engage with you, but they also get to give you a mustache (or whatever they decide to draw). This encourages growth due to all of their friends seeing it, and wanting "in on the action". 
Those are some tips that will help to grow your Snapchat following... if implemented well. Good luck!