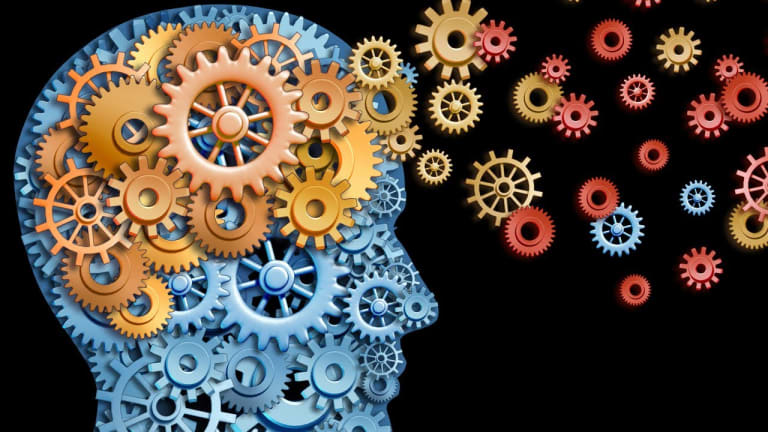 5 Things You Can Do To Increase Your Creativity & Music Writing Skills
There are so many ways to go about it, but you have to put in the work!
Creativity and writing skills go hand in hand and both should flow together if you want to maximize your results. Although you can read all about how to boost your creativity and writing skills, it's worthless if you don't put in the required time to experiment and practice! 
Doing this doesn't only makes you familiar with new things but also helps you incorporate any newly learned skills into your music writing session. There are a lot of things out there, but personally speaking, these are the 5 things that helped me out tremendously!
1. A Track A Day For 7 Days
There are a lot of variations to this exercise. A track a day for a month, 2 tracks a day for 7 days etc. But in order to avoid my brain exploding in this creative rush, a track a day for 7 days worked out the best for me. This is a nice exercise because you have a set amount of time to think about an idea and get it out in your DAW. Because the challenge uses such small time frame, you don't have much room to critique your choices or your creative direction. 
The main part about this exercise is to not think about anything and just make whatever come to your mind, freely. And once you're done with this you can dive into these projects later on and make any critical changes that you think are necessary, like improving the mixdown, completing an incomplete idea etc. After you're done with all the 7 songs, you'll have 2 EPs worth of stuff ready at your disposal! 
2. Sound Design Day
Allotting a full day just for sound design can help out so much with your creativity and music writing skills. Giving out a day for just one task can give you a lot of time to mess around and get crazy with sound in order to get some unique results. The main idea behind this is that you have to make at least 10 different good sounding and processed sounds in a day that are totally different from each other. Some can be synth patches, arps, pads etc. You can definitely extend the number of sounds you wish to make in a day and once you're done with it, just save these presets or bounced audio files into your personal sample folder so the next time you start writing something you'll already have something new in your inventory. This doesn't only give you room to be as creative as you can but also helps speed up your writing process!
3. Make Your Own Samples
Just like sound design day, consider this as a day of nothing but making new and custom samples for your own use that defines you as an artist, sounds cool right? It is a tedious and time-consuming task but is super rewarding and you'll feel so good and proud to use these samples in your tracks. 
There are many ways to go about it really. You can design new kicks using kick generator plugins like Kick 2, you can make new snares by layering different samples and combining them in form of Transient, Body, Tail and processing them differently to get a totally different and unique snare sample. You can record foley's, atmosphere sound, make new effects like impacts, risers, uplifters, downlifters etc. The possibilities are endless and you might get a ton of awesome samples with a day of work!
4. Write & Save Melodies, Chords & Arps
Like the earlier exercises that focus on making new sounds and samples, this exercise is a rather sensitive one. In this, there should be a greater focus on Quality and emotions rather than quantity. Just jam out to a drum loop or write down blocks of chords, harmonies to go with those chords, new melodies, and even custom arp patterns. One thing you can do is write down some chords with 5ths or 7ths, throw an arpeggiator plugin on it, extract the midi notes from it and alter those to change the flow and feel. Once you're done making these chords and melodies, just save that midi block which you can definitely use later on!
Like making sounds and samples, the possibilities are endless here as well. All you have to do is follow your heart and what you're feeling. Make what your soul tells you and what it feels in the moment. For example: don't force yourself to write an aggressive track if you're feeling sad. Going with your feelings will give you a greater emotional connection with your songs!
5. Clean Up Your Sample Library
Now, this will not boost your creativity but might speed up your writing process because you won't have to scroll through pointless bad samples that you don't / won't use. One upside to doing this is that you might come across some good samples and loops that you didn't know about previously! It makes me super excited when something like this happens. This also forces you to mess around to make those samples work or make something totally new with it.
Everything revolving around music is super exciting and your viewpoint and mindset play a major role in deciding the results. So, it's all about how you approach anything and as always, the possibilities are endless. We hope you learned something and it helps you out in some way or the other!!