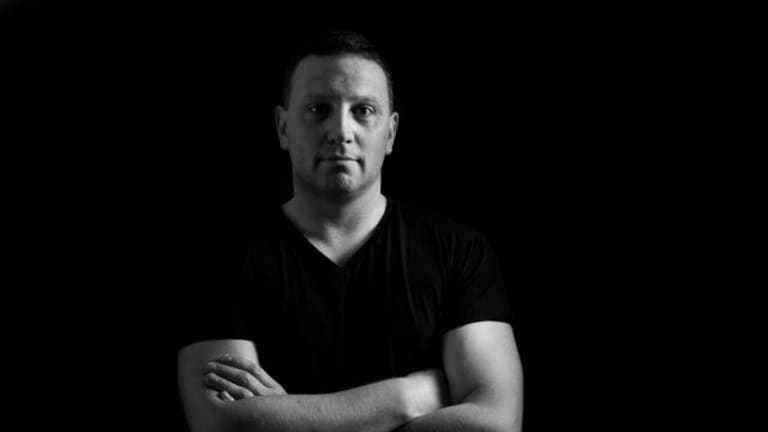 Investing In His Own Future, Richard Lowe's Stock Is Rising
Breaking Through is a conversational series highlighting the stories of rising dance music artists.
Classically trained in piano and music theory, Tralee, Ireland born Richard Lowe began DJing straight out of secondary school at age 18 and after various residencies at local clubs and a brief stint in Austrailia, he now calls Limerick, Ireland home where he is a commercial DJ on the weekends playing parties, weddings, etc. 
2011 found Richard reaching out to Full Tilt, comprised of Timmy Gibson and Tommy Conway from Donegal, Ireland. He sent them a bare-bones demo and the two invited Richard to their Full Tilt Studio to record his first track, 2nd Chance which included a great deal of personal meaning to Richard from his days of battling depression and the demons that go along with it saying, "I find producing Trance music helps me deal with an illness that so many people to this day are afraid to and fail to recognize."
From there a lasting friendship ensued with David Forbes after the track was released on his Aria Digital Recordings label in August of 2011. It wasn't until mid-2015 before Richard decided music was the road he wanted to travel. "I just wanted to quit," Richard remembered. "The scene had gotten too political and commercialized. Everyone was on top of each other for just one gig that it became quite toxic, and I didn't want any part of it." His soon to be wife Patricia though, wasn't having any of Richard's doubts and through her encouragement and inspiration, he met up again with David in late 2015 to record March Skies and a lifelong goal of his was about to come true.
Signing with VANDIT Records had always been on Richard's bucket list. March Skies caught the attention of Paul van Dyk and the single was released on his label in February 2016. This accomplishment furthered Richard's drive to work with David, honing his production skills to release his next track, a commemoration of his wedding day, entitled Our Day. This track was heavily supported by Paul in the summer of 2016 and the fruits Richard's labor were finally beginning to pay off.  
A carpenter by trade, Richard's career came to an end because of the European building trade crash. Working full time at a retail electronics store, DJing on the weekends and with the success of Our Day, Richard was afforded the opportunity to enhance his studio with the proper gear an artist needs to continue on a successful path, but still needed some assistance. 
Every artist, no matter how successful, needs a support group and help. David has been that mentor to Richard aiding him with his tracks but always giving him the proper recognition in his production rights. "David has helped me the right way," exclaimed Richard. "There's no ghost producing or templates going on with my tracks and through David's tutelage, it's gotten to the point now to where I can sit down on my own and produce a track. I couldn't be more indebted to him for that!"
The ability to read a crowd is something that Richard has mastered through his commercial DJing gigs. His longtime friend, Tucker saw this talent straight away and credits him with his continued enthusiasm that carries over into his Trance productions to this day. "It gives me a pace and structure on how I carry myself with a crowd," said Richard. "If I play a room of 10 or 400 and they're all up dancing and having a good time, I've done my job as a DJ and I know that I can play any gig in the world after that." 
With that confidence, Richard entered the Travel 2 Ultra competition in 2016 and was selected to play the main stage on the Croatia stop of Ultra Music Festival's tour. Being the only Trance producer in the field performing to an EDM and House rich Croatian crowd, Richard had finally solidified his belief that he could pursue producing full time, but on his terms. 
Instead of releasing a track every month, Richard likes to take his time to ensure his productions fit his personality. Collaborating with fellow VANDIT artists James Cottle (Airborne) and newcomer Suzanne Chesterton (Antus and Orion), Richard is now comfortable enough in his own skin to do things his way and is grateful to have a label that is supportive of his endeavors. "VANDIT has been very good to me," Richard emotionally said. "Paul and his right-hand woman Alexa, have been nothing but supportive and afforded me opportunities I may not have gotten without them." Richard also credits Solarstone with the massive support of his music. 
A number of dance music artists make a comfortable living traveling around the world playing venues week after week while a growing trend is the willingness of lesser-known artists to fund an entire trip themselves to a venue for no compensation. After a while, one would start to ponder, 'Why would you do this?' Richard admitted, "I played Croatia for free. I funded that all myself but I made a holiday out of it with my wife, so it was a win-win." To each, their own but Richard believes that it is an investment in himself as an artist and a way to personally network himself on a worldwide stage instead of chatting from a keyboard. "That face to face time is vital now more than ever," said Richard.  
His latest and most meaningful event to date, Shine Ibiza was played on September 3, 2018, and Richard was honored to be invited saying, "Look, there aren't many artists that got asked to do this, but I was one of them. There are a lot of younger artists on VANDIT who didn't get asked. I'm fortunate to have been able to make an investment in my career and myself to do this event." In the end, Richard said he was the most nervous he'd ever been before a performance but wouldn't have traded it for the world! "The treatment and respect I received from VANDIT were priceless," described Richard. "And for Paul to come up to me and say 'You did a great job, you deserved to be here' means more to me than anything and the networking that was done there was incredible for my future."
Today, at age 39, Richard is still commercial DJing, which pays the bills and is a stay at home dad with their newborn daughter, Dorieann and stepson, Ronan. He plans to release more music on VANDIT, Solarstone's Pure Trance label and Grotesque Music while continuing the bond he shares with David and Suzanne. "The friendships that I have with both of them are great and I appreciate them steering me in the right path when I hit a crossroads."