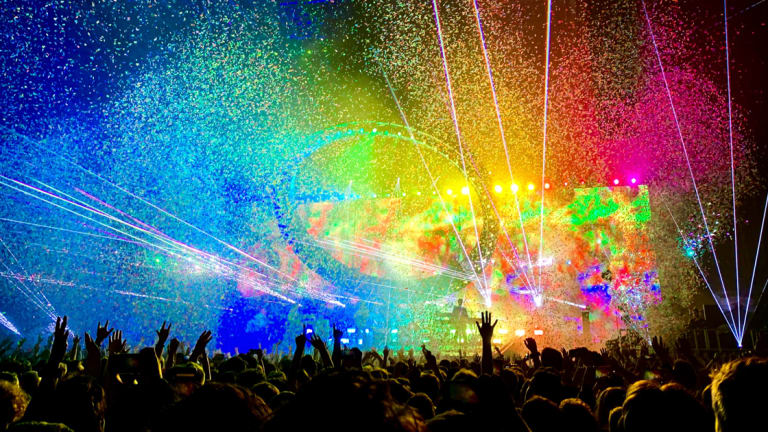 Cool off with June's Chill New Releases [Playlist]
Get a recap of June's cool, new releases with our monthly top picks playlist.
It may be scorching hot out, but June's new releases have brought the chill that we need. Ranging from house tracks like 3LAU's "Down For Life," future bass tracks like Marshmello's trap-infused "Room To Fall," electronic songs like Slushii's latest release "Far Away," trap tracks like RL Grime's bass heavy edit of G Jones' "In Your Head" and dance pop releases like Alesso's "Sad Song" there is a ton of new music varying in different levels of chill.
Starting off summer with a masterpiece, Avicii's posthumous album Tim was finally released. It's hard not to feel something powerful while you're listening to it in its entirety. His collaboration "Heaven" with Coldplay's frontman Chris Martin bursts with a freeing and calming feeling that has its own unique coolness to it. And following that coolness, this month Tritonal also released their highly anticipated album, U & ME, that overflows with chill tracks filled with a loving warmth. 
Talking about highly anticipated releases, after three years of not releasing solo singles, Big Gigantic dropped a breathtaking gem this month. Slower than their previous songs, "You're The One" hits you right in the feels with Nevve's soulful vocals and the chorus' beautiful saxophones. Picking up the pace, Showtek and Sultan + Shepard's future house collaboration, "Way We Used 2" shows another side to this month's chill vibes. Its catchy synths and easygoing rhythm gives it potential to be one of this year's summer anthems. 
Quinn XCII is also back with his second release of the year. Another sad, yet resonating song, "Stacy" takes you back to those nostalgic high school days as the lyrics tell the story of a freshman's casual relationship with a senior. Even if you've never been in that situation, Quinn XCII has a way of relaying that relatable feeling to any experience of being so close to something, but never reaching it. 
With a similar sound, up-and-coming artist, vorsa, also has a way of packing an emotional punch with his music. At the end of the month he released his first EP, Maybe I'm Overthinking, that has five soul-reaching tracks. 
With this month's chill theme, we had to include a song that's all about "cool." Opposite of most of our mellow chill songs, Yves V, Afrojack and Icona Pop's uplifting house collaboration, "We Got That Cool" is the epitome of that feel-good chill. Giving you a boost of self-confidence, it's definitely a summer anthem for those late nights cruising around the city with your crew. 
On the track, Yves V said:
"Collaborations are so fun and can really bring out another side to an artist. It was so great to link up with Afrojack again and bring Icona Pop along for the ride! The girls really nailed the summer vibes with a strong vocal across our bumping house melody that I hope everyone will be singing along to in their cars, at the beach and across festivals this season!" 
For more awesome house, future house, future bass, trap and electronic songs, be sure to check out the rest of our playlist.