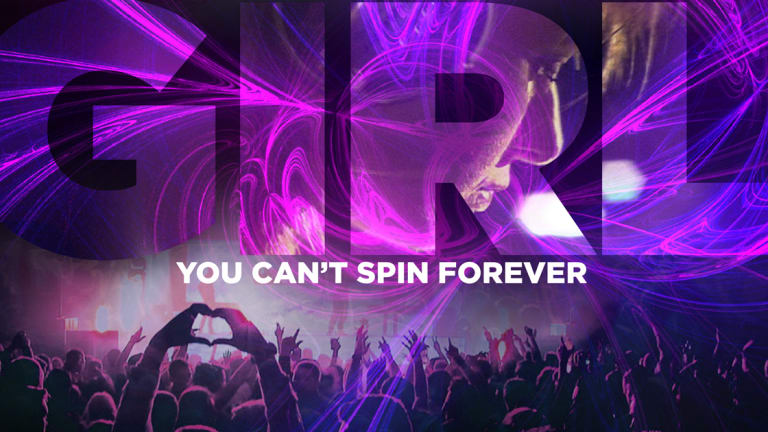 Kandeyce Jorden Releases an Empowering Documentary About Female DJs [Interview]
Go behind the scenes with Kandeyce Jorden as she follows Sandra Collins in 'Girl.'
After fifteen years, Director Kandeyce Jorden finally released her enlightening documentary about female electronic music DJs. While featuring a handful of female DJs from the early 2000's, Girl, also follows Kandeyce and her journey into the electronic music world through her interactions with female DJ sensation Sandra Collins. 
After watching this fantastic documentary, we just had to know more about it. And we were lucky enough to talk to both Kandeyce and Sandra about the film!
EDM.com: Out of all the topics you could choose to do a documentary on, what made you want to do one on female electronic music DJs? Why did you want to tell their stories?
Kandeyce: The L.A. Times ran a feature story with DJ Rap on the cover about some of the top female DJs in the industry and I found it incredibly fascinating. At that time, my then partner was writing a screenplay he planned to direct: a love story about a girl DJ that falls in love with a boy DJ and together they become a huge sensation. Originally I was motivated to interview these women as research for his project and to find out what real female DJs were like as opposed to Hollywood's version. I met strong, fiercely independent and extremely talented and passionate women who were going after their dreams at all costs. I felt called to film them and hear their stories.
As a female filmmaker in another male dominated industry do you feel like you also relate to them in that aspect too?
Absolutely.
In the documentary you chose to include your own life featuring clips of your family and yourself on these adventures, in the initial planning for this film did you originally want to tell your story too or was it something you decided while editing?
After filming for three years I had over 500 hours of footage but no solid story. The advice I was given by producers that I admired was to just tell my story. I couldn't imagine doing that. I was horrified by the idea. It took a long time for me to decide to tell my story.
What made Sandra Collins stand out to you that you really wanted to tell her story more than anything?
Sandra Collins is very captivating as a person and performer. She has a quality about her that makes you feel and believe that you are having the single best moment in time on the planet. She's that wickedly talented. I felt a connection and a familiarity with her the minute we met.
After falling into the world of electronic music, what do you think of it and the club lifestyle?
Electronic music is very cinematic and I love it. There will be electronic music in my future films as well. I still enjoy going to see DJs perform at clubs and music festivals. It really has been the music that has kept me going all these years to see this film to the finish line.
You've shot this film for quite a few years, did you think it'd take that long to shoot everything you needed?
No. Nothing about this film happened the way it was planned.
After the whole debacle in Russia, you stepped back from the electronic music world, were you going to leave the film unfinished? Years later, what made you pick it up again and want to finish editing it?
I shelved it and tried to forget about it, but it was always on my mind. I'm also a mixed media artist and at one of my solo exhibitions, I met a friend of Sandra Collins. He said he wanted to help get Sandra and I back together to finish the film. It really was a miracle that he made happen. I hadn't spoken to Sandra in years and I was very nervous about what her reaction to the film might be, but once she watched it she was on board one hundred percent to help finish it.
Now that the documentary is released to the world, what do you hope your audiences will take away from it?
My hope is that this film will inspire anyone who watches it. Inspire you to believe in and go for your dreams whatever they might be.
What really hooked you into agreeing to make this documentary, what were you hoping it would accomplish?
Sandra: Kandeyce approached me about a documentary she was making. It was 2003 during the WMC and we were at the DanceStar Awards. I was pretty giddy about winning an award that evening so my thoughts about what I was hoping to accomplish were not on the forefront. However, her pitch resonated and I loved her energy, so I went with it. I knew that at the very least, it'd be fun! We hit it off straight away and fifteen years later!
After watching the film, what was your initial reaction? 
My initial reaction? I was on the edge of my seat the entire time as if I was watching a horror film. I was terrified to be honest.
As a female DJ who faces certain issues in the electronic music world, do you think the documentary does a good job of touching upon and illuminating them for the audience?
Kandeyce as well as the rest of the cast are quite powerful women. I feel the film is good at portraying what I feel to be a true example. The subject of women vs the industry isn't forced down the viewers' throats. I guess it depends on one's personal experience and what they may or may not be expecting.
If you could impart words of wisdom or one piece of advice to aspiring female DJs, what would it be? 
If you're aspiring to become a DJ from a true love of music, then let nothing get in the way of that. On the other hand, do not become so desperate that you'd be willing to compromise your personal integrity for a position, the same could be said about fear. Be willing to walk away from positions that are not in alignment with who you aspire to be. Know with all your heart that your passion and hard work alone will get you to where you want to be. 
Girl is treat to watch and, we have to say, it's a must see for any electronic music fan! So be sure to stream it now on Amazon, iTunes and Google Play!
For more information about Girl: