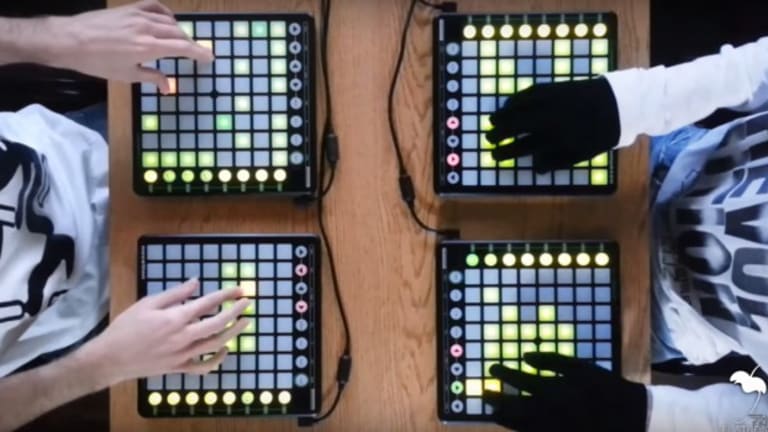 10 MIDI Controller Routines That Will Blow Your Mind [VIDEO]
Button-pusher? More like sampler extraordinaire
Who says button-pushers can't be musicians? In a time when creativity and diversity within EDM is needed more than ever, producers and DJs are expanding their talents and effectively bridging the gap between their work in the studio and routine on stage.
Artists like Madeon and Porter Robinson have built their careers redefining the term "DJ," and there is a growing community of like-minded producers that are carrying the torch in seemingly every direction possible.
From the highly-respected to the relatively unknown, here are 10 artists that absolutely crush a live routine with a launchpad or MIDI controller:
(Please note that these videos are both old and new)
10. R!OT - "Just Do It"
9. AWOLNATION - "Sail (Turvzak Remix)"
8. M4SONIC - "Weapon"
7. Harmonix - "Monstercat Best of 2014"
6. Mad Zach - "Black Friday Jam"
5. Daft Punk - One More Time (PRA2 vs Solar Shock Remix)
4. TJR - "Ah Yeah! (Ravine Mashup)"
3. Avicii - "Wake Me Up (Nev Remix)"
2. Zedd - "Find You (Exige Cover)"
1. Shawn Wasabi - Marble Soda