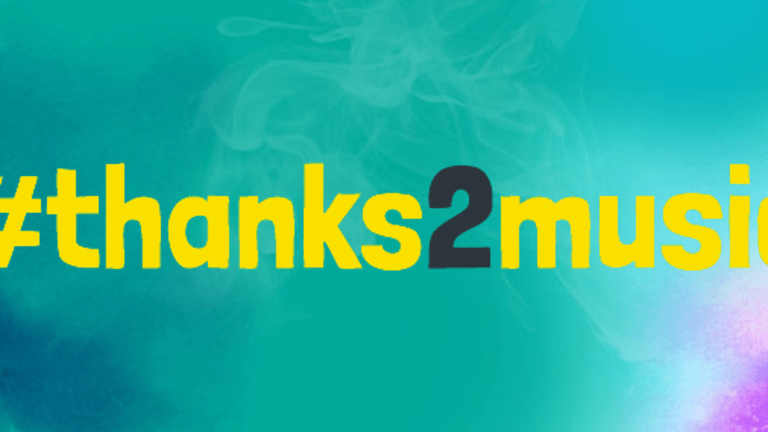 Adventure Club's Leighton James Makes a Bold Move for Mental Health
#Thanks2Music aims to bring healing to those in need through the power of music therapy
The conversation about mental health in the music industry is by no means a passing topic. It's an incredibly difficult thing to address and represents an ongoing struggle for many of us; to some, it feels hopeless to the bitter end. Fans worldwide grieved over the suicides of greats such as The Prodigy's iconic Keith Flint or EDM supernova Avicii. In response, a plethora of events, articles, letters, and calls for change were brought to the forefront of our culture's focus, with hopes that something, somehow, could keep our artists and community members who experience mental illness hanging in there through their darkest moments. 
Grammy-nominated producer Leighton James of Adventure Club is now making waves that outstretch our scene with #Thanks2Music, a movement that puts the focus where it's needed most.
Many mental health initiatives for artists have made efforts to assert the plight of musicians who struggle in their touring lifestyles and endlessly defend themselves against hate-filled trolls in the often brutal landscape of social media. It seems we've gotten so caught up in fixing the problem that the most obvious (and much more attainable) solution has been all but overlooked—until now. 
Many people pursue a career in music in the first place because music itself is known to be a very powerful and universal healer that has a truly unrivaled power to spark joy in anyone  – from the heralded mega-producers to the fans who just like to sing in the shower.
The fact is, without all of the economic and interpersonal stressors of trying to take music to a professional level, the simple practices of creating, writing lyrics, singing, and playing instruments are amongst the most cathartic and uplifting experiences that anyone could ever have. 
Leighton is no stranger to harnessing this glimmer of positivity in his own life, and has recently come through with a refreshing epiphany for all of us to follow: rather than trying to control and untangle the daunting mental health epidemic that affects so many of us, we can instead take steps towards change by making the positive experience of music more accessible to everyone. Music therapy is an idea that deserves to be put in the spotlight.
When Leighton experienced MusiArt, a music therapy choir that gives the gift of musicianship to psychiatry patients at the Montreal General Hospital, something clicked.
"You can't always control what people say about you, what you are going through or why, but you can control how you respond to what's going on." professes one of the choir members, who struggles with paranoid schizophrenia.
Music affects us all, whether we are experiencing a life-changing festival with friends, singing our hearts out at home, or transforming our aggressions into mind-warping wavetables. It transcends our psychological differences and brings us together as a universal language that speaks love into our culture. Let's amplify music therapy by giving it a bigger platform! 
Here's how the simple Thanks2Music movement works: right now, on your social media, share a moment when music had an impact on you, tag a few friends and challenge them to do the same, and use the hashtag #thanks2music to join the global conversation. It's that easy! 
If social media isn't your thing, you can also make a donation to support the cause at thanks2music.ca
SUPPORT THANKS2MUSIC:
Website: https://thanks2music.ca/
Facebook: https://www.facebook.com/CodeVie.CodeLife
Instagram: https://www.instagram.com/codevie_life
Twitter: https://twitter.com/CodeVie_Life