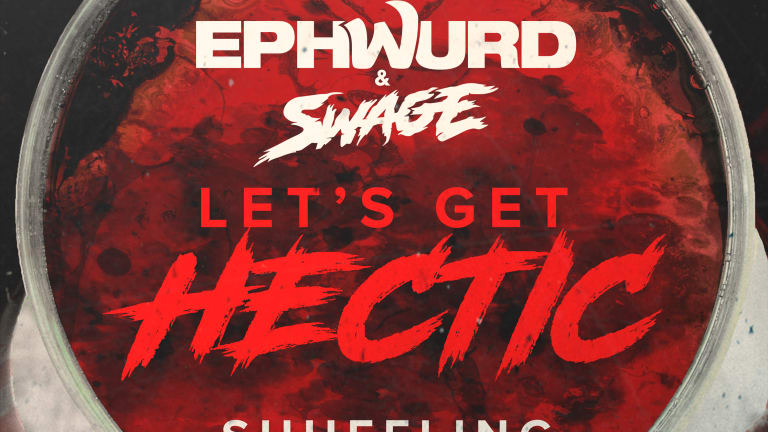 Check Out The Winner of Ephwurd & SWAGE's 'Lets Get Hectic' Dance Contest!
Andrew De Jesus announced as the winner of the 'Lets Get Hectic' dance contest for Ephwurd & SWAGE's new single "Hectic," out now on Eph'd Up Records.
Many talented dancers entered the 'Lets Get Hectic' dance competition for Ephwurd & SWAGE's new single "Hectic," and the winning entry has finally been selected!
Personally chosen by Basie (Ephwurd) himself, Andrew's entry was chosen for his unique blend of different styles, his intense passion for dancing, and his Jazz-inspired flow, which speaks to a very important influence in Ephwurd's complex musical style.
In the wise words of Ephwurd himself, "he hits his moves hard, with passion, and you can tell he's just in love with dancing."
Upon being notified that he had won the competition, Andrew spoke briefly about his entry - check out the Q&A below, and keep an eye out for what this talented dancer sinks his teeth into next!
1. What was it that inspired you to start dancing, shuffling in particular?
"Well, I started bboying on and off since high school but I picked up shuffling a couple years ago! A few of my friends knew how to shuffle and I thought it was the coolest thing that they looked like they were floating across the floor!!! 
2. What is your dream event that you'd like to attend and why? 
"Definitely Tomorrowland!! It just looks epic from a production standpoint; the stages look insane and the talent is always top notch."
3. What do you love most about dance music?
"I love the way this music makes me feel. When a song resonates with you and you just feel it in your soul, that feeling is unmatched."

And there you have it! We hope all of the dancers and shufflers enjoyed creating their entries for the competition, and we look forward to hearing from them again. 

Be sure to give Andrew's videos a peek, and keep your eyes peeled for more exciting competitions coming up in the near future.
FOLLOW ANDREW DE JESUS:
Twitter: https://twitter.com/andrewdejay
Instagram: https://www.instagram.com/andrewdejay
FOLLOW EPHWURD:
Facebook: facebook.com/Ephwurd
Twitter: twitter.com/Ephwurd
Instagram: instagram.com/Ephwurd
SoundCloud: soundcloud.com/ephwurd
FOLLOW SWAGE:
Facebook: facebook.com/SWAGESOUND
Twitter: twitter.com/SwageSound
Instagram: instagram.com/SwageSound
SoundCloud: soundcloud.com/SWAGESOUND