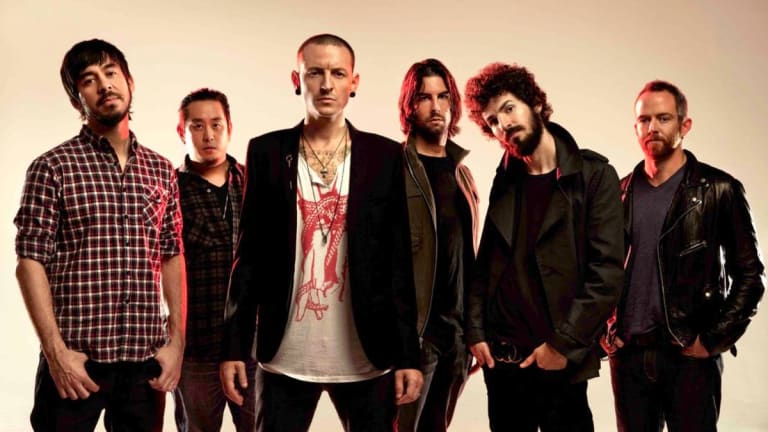 Is the New Linkin Park Record Really That Bad, or Are They Just the New Band 'Everyone Loves to Hate'? [REVIEW]
Are critics being unfair about Linkin Park's new electronic-heavy album, 'One More Light'?
Looking back at Linkin Park's career one thing just has to come to mind. Change. Constant change.Since their breakthrough in the early 2000s, California six-piece have gone through different phases, different styles, but the question is - was the change ever this drastic?
From their nu-metal roots of Hybrid Theory and Meteora to alternative rock sound of Minutes to Midnight and later albums, the band has been incorporating new influences into their sound, but also receiving huge criticism from some fans. From record to record, they were accused of 'selling out' or 'abandoning their fan base', and yet, the band kept pushing forward, kept experimenting and exploring new things. Still, it's hard to remember if they ever had such strong backlash as with One More Light.
Singles like "Heavy," "Battle Symphony" or "Good Goodbye" are received by most fans with a strong sense of surprise and by many with disappointment. Many were asking for heavy guitars, angry, screaming vocals and they got much more mellow, melodic, and much more electronic influenced sound. But, is it really such a surprise?
Linkin Park are no strangers to electronic music. It's enough just to look at "A Light That Never Comes" or "Darker Than Blood" - their collaborations with Steve Aoki. It is also easy to go back and look at 2010 record A Thousand Suns, or go even further back and look at the 2002's Reanimation to see band's interests in electronic music. So is it really that surprising?
But let's get down to the record itself and take a closer look at it. Yes, there are no heavy guitars, Chester Bennington is not screaming his lungs out, and the band is not angry as it used to be. One More Light offers ten electronic rock hybrids, filled with many more different influences. On one side we have guitars, drums, and rock feel, while on the other side there are synths, beats or Odesza style chopped vocals. But how does it work together? Better than you might expect.
With all songs on mid to slow tempo, every aspect of the sound can get to the listener. Front to back, record acts like a whole, like a well-thought concept, and not just a compilation of songs, and while not all songs are equally good, there is more than enough of quality stuff here.
So, while "Heavy" featuring Kiiara is probably the poppiest song on the record, it may be one of the biggest surprises on it. On the other side of the spectrum, "Talking to Myself" has the most rock or live feel, leaving every other track somewhere in between.
At a first glance, another big surprise comes in a shape of "Good Goodbye" featuring American rapper Pusha T, and British grime talent Stormzy - and once again it's enough just to take a quick look back and see why it's not the case. We're talking about Linkin Park here, right? The band that had a single "Together We Made It" with Busta Rhymes back in 2008, and the huge Collision Course project with Jay-Z back in 2004.
So, where is the 'problem'? It's kinda easy to understand.
Linkin Park is one of those generation-defining bands. One of the artists who offered something new and made their own, but also the identity of one era. Looking back at the early 2000s, it's impossible to overlook them. It's impossible to overlook Meteora or legendary, diamond-certified debut Hybrid Theory. Looking back, looking back, looking back...
But, what if we don't look back? What if we look into One More Light, but really look into it? Is this a bad record? I don't think so. Is it a nu-metal record? Most certainly not. So, alternative rock? Pop? EDM? Does it really matter? Is it maybe the nostalgia and not the change?
One More Light is a good record. It is a deep and meaningful record made by great musicians in their forties, musicians who want to grow, who want to experiment and create something new. I have to respect that.
And I have to ask one thing - would there be so much backlash if this was a record by someone else? Would it be so much negativity and questioning if it wasn't Linkin Park? How many people have actually took the time to actually listen to it, and not just jump to a conclusion? Perhaps the Internet got tired of hating on Nickelback or The Chainsmokers, so it needs another victim? Is Linkin Park a new 'band that everyone loves to hate'?