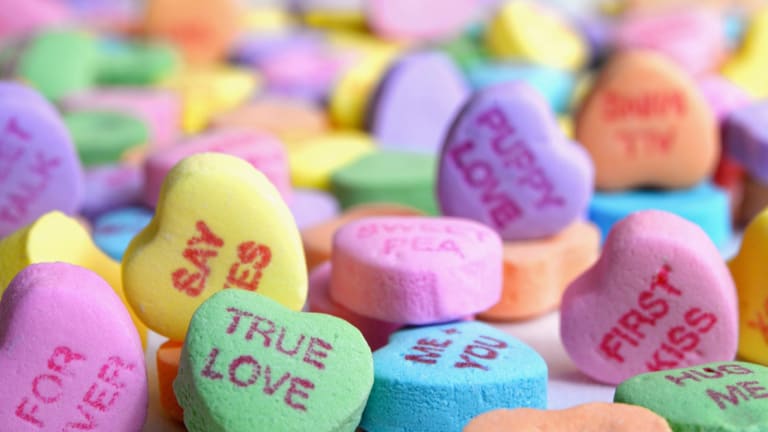 40 Lovey Dovey Tracks To Get You Pumped For Valentine's Day
We've got the perfect heartwarming soundtrack for Valentine's Day.
It's that time of year again when love is in the air, the birds are singing, everything just seems brighter and you can't wait to spend the day (and night) with your better half. And for those of you who are single, that's okay! We've compiled a feel good playlist of love themed dance music that'll get you pumped for Valentine's Day or hopefully encourage you to not give up on love.
To give you a teaser, here are some of the lovingly sweet tracks from our list: 
SMLE feat. Kiddo Ai & Nick Smith - 2 Me
From the duo who just wants to put a smile on your face, SMLE, is doing exactly that with their fresh indie dance track "2 Me." With its soulful piano and guitar, warm synths and silvery vocals, you'll definitely have a spring in your step on your way to pick up that romantic bouquet of roses.
Topic feat. Alley Brooke - Perfect
Just in time for this love-filled day, German DJ/Producer Topic teamed up with Ally Brooke of Fifth Harmony on this positively dreamy track that'll have you instantly thinking of your sweetheart. 
Bazzi - Mine
Slowing things down even more, Bazzi's sensual R&B and soul infused track, "Mine," will set the mood for an enchanting night. 
LCAW feat. Sophie Ellis-Bextor - Hummingbird
Off of LCAW's upcoming EP Meet In The Middle, "Hummingbird" is a disco and funk infused dance track that'll get you grooving out in the kitchen while you're preparing that charming date night dinner. 
Galantis & Throttle - Tell Me You Love Me (Pat Lok Remix)
"Tell Me You Love Me" is already an upbeat song and you wouldn't think it could get any better than that, but Canadian DJ Pat Lok proves us wrong. His magical remix is the perfect background music while you're getting all dressed up. 
Daft Punk - Digital Love
You just can't have a love-themed dance music playlist without this sensational throwback! One of Daft Punk's greatest hits "Digital Love" will be sure to put you in a cheery mood and, with that dopey grin, looking positively radiant.
And if these blissful songs didn't get you in that lovey dovey gaga mood, we've got more vibrant tracks, both old and new, in our Valentine's Day playlist! So what are you waiting for?! You've only got a few hours before your date, so start listening!