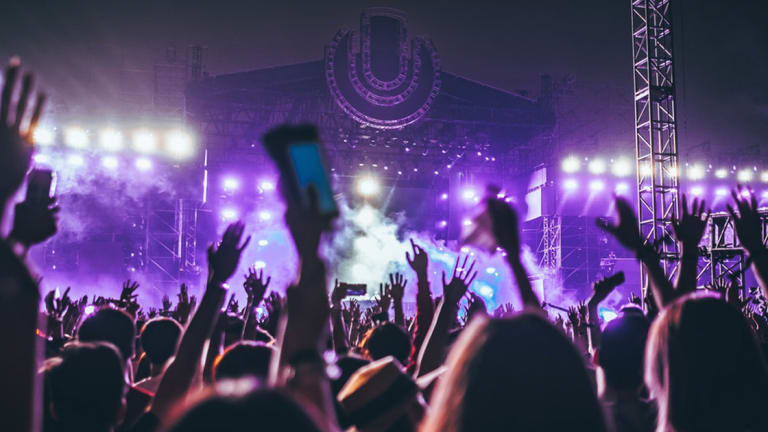 Swing Into Spring With March's Hoppin' New Releases [Playlist]
And with a new season comes a whole slew of new releases for big names and rising talent alike.
Between big names releasing EPs and new tracks and Miami Music Week's epicness, March was one music filled month. And to sum it all up we've captured all the latest and greatest with our tops picks for the month.
It's no doubt we have the newest from Kygo, David Guetta, Steve Aoki, Cheat Codes, RL Grime and Marshmello, but we also have a whole lot more that you've probably never heard of.
One of those names might be rising talent from Dublin DJ EMBRZ. From Ellie Goulding and Carly Rae Jepsen remixes to his most popular tracks like "Breathe" and "Home," EMBRZ brings us yet again another beautiful melodic piece with his first release of 2018, "Close 2 U."
"I always try to keep an emotion in my sound, but I want to display it in different ways. Be that in something soft and slow paced or something with high energy."
For a name most people know from his 2013 massive hit collaboration "Tsunami" with DVBBS, Borgeous has come a long way since then. He's released a ton of singles like "Invincible" and "Young In Love," remixes for artists like Morgan Page and Icona Pop, an album and he even has his own show, House of Borgeous, on Sirius XM. And it sounds like he's off to a good start this year with his catchy new release "Making Me Feel."
Everyone knows Diplo, but you might not have known it's short for Diplodocus. Yep that's right, Diplo loved dinosaurs as a kid. Who didn't? But aside from that what's really reminiscent of Diplo's early days with his hip-hop and dance infused debut album, Florida, is his latest EP California. Unlike his popular radio hits, California is filled with pretty satisfyingly chill and laid back tracks like "Wish" and "Worry No More." 
So while you're enjoying the somewhat warmer weather and trying to tune out all those chirping birds, listen to the rest of March's fresh new releases. 
Listen here: