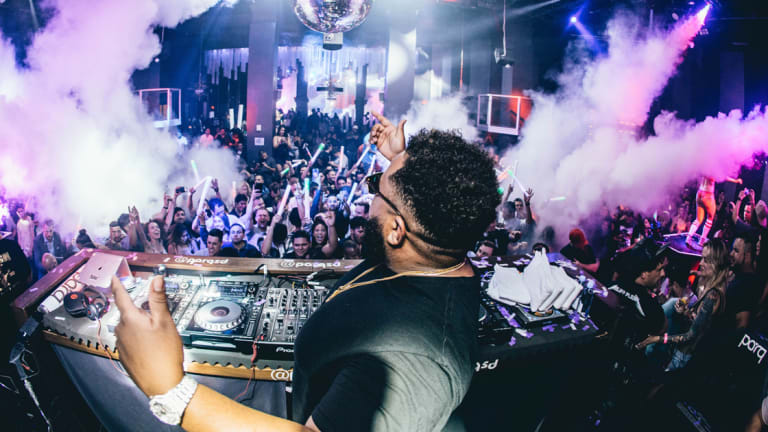 Get a Taste of That Summertime Sadness with May's Top New Releases [Playlist]
Behind on new music? Check out May's top picks playlist with new releases from Illenium, Madeon, SLANDER and more!
May rolled out quite a number of new releases from dubstep to trap and future house and everything between. Although most took on a more sad and kind of dark form, there were still quite a few upbeat songs like Galantis and Passion Pit's collaboration, "I Found U," and "Magnets" from Sam Feldt's latest album. Whatever mood you're in, there are quite a few gems in our top picks playlist to discover.
Teaming up with Jon Bellion, Illenium released a beautiful track that's soon to get its own music video. A mesh of electronic elements and acoustic guitars the song has a carefree nature like many of the DJ/producer's past work and the lyrics contain an underlying sadness common to Jon Bellion's music. It's a bittersweet song, but it's the perfect mix of both artists' styles. 
On the other hand, Madeon's new track, "All My Friends" is a groovy feelgood anthem just in time for the summer. The French DJ hasn't released a song since "Shelter," his collaboration with Porter Robinson, and there seems to be more to come. 
Taska Black's latest project, "Backwards Love," falls right in the middle of this emotional rollercoaster of new releases. Exploring new territory in the depths of his production, the Belgian producer said that working with a voice like indie-pop artist TRACE inspired him to try things he'd never done before "like opting for very reverb-heavy dreams or mellow, stripped-down verses where it's just her and the guitar."
In sound, "Backwards Love" isn't completely upbeat or quite that sad, but according to TRACE the lyrics have a positive message nonetheless:
"It's about feeling off about someone, when you want to feel on. It's about getting what you give, and if you don't give it right, you can't and won't get it right. There's a sense of proclaiming self-worth in "Backwards Love" that is super important for me to share with both men and women. I hope that the message of the song itself is an anthem people can start believing in."
For more dubstep, future house, trap and electronic songs, be sure to check out the rest of our playlist!