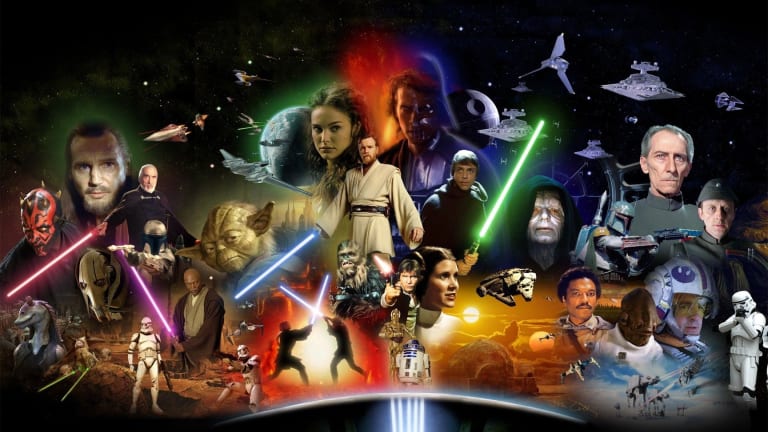 Ever Wondered What Star Wars Characters Your Favorite DJ's Are?
No? Well now you do.
There are two scenarios on May the 4th. It's just another regular Friday for you, or you make up the other 99% of people that celebrate the pun-turned-into-reality day that is all about the world of Star Wars, the worlds second highest-grossing media franchise (you win this time Pokémon). 
In celebration of May the 4th, we decided to present you with our thoughts on what characters our favorite DJ's would be if they were living in a galaxy far far away: 
Afrojack - Finn
The noble and kindhearted Afrojack resembles Finn's personality so well that he could easily be his twin!!
REZZ - Rey
REZZ is no stranger to the outside force already with her out of the world space visuals. Now it is starting to make sense because not only does she yield a filthy bass drops but she also yields a lightsaber in her off time.
Cedric Grevais - Poe Dameron
Cedric is a not only a commander by day for dance music but he is a commander for the Resistance and sworn to keep the galaxy young and beautiful.
Jean Michel Jarre - Obi Wan Kenobi 
Two absolute legends. 
Deadmau5 - Darth Vader
A legend-turned-villain. A villain-turned-legend.
Alison Wonderland - Princess Leia
Vulnerable but still dynamic, Alison's persona really resembles Leia's character. 
Getter - Jar Jar Binks
Everyone loves a goofy persona - whether it's on purpose or not. 
Black Tiger Sex Machine - Boba Fett
Killer tunes or killer for a living, Boba Fett and Black Tiger Sex Machine have it all: the skills, the badass looks and the mysterious masks. 
Marshmello - R2D2
Not being able to properly talk doesn't mean you can't be an adorable character. 
Yellow Claw - Admiral Ackbar
IT'S A TRAP!
Bassnectar - Chewbacca
Self explanatory. 
San Holo - Han Solo
Bet you didn't expect that! 
Celldweller / Pegboard Nerds
While you have Star Wars on the brain, make sure to celebrate the day in style by checking out Pegboard Nerds magnificently dark and evil new remix of Celldweller's "The Imperial March". If you're ready to embrace the Dark Side, you can snag it here for Stream and Download: https://fanlink.to/imperialmarchremix
More in mind? Feel free to share them with us in the comments, and May the 4th be with you!
Curated by: 
Konstantinos Karakolis
Jason Adamchak