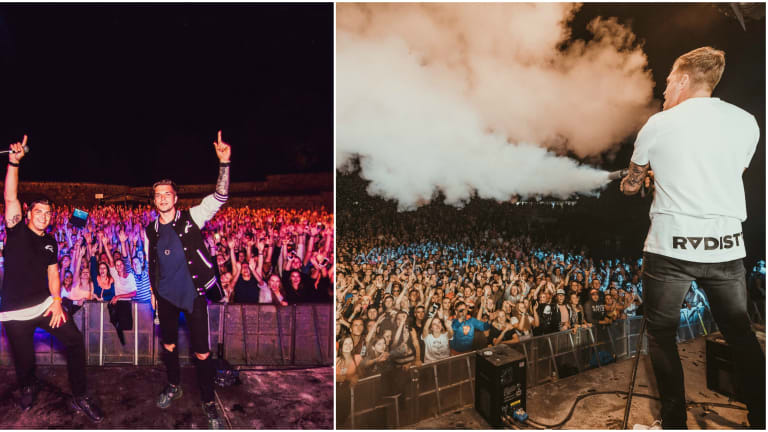 Meet The Lithuanian Duo That Created Their Own Festival
It's been a journey for this Lithuanian duo!
With over 245,000 Facebook followers, and 31 million Youtube views, Radistai are becoming one of the most sought-after production duos in Europe. 
Having launched their own festival in 2009, entitled Radistai Village, their popularity throughout Eastern Europe soared tremendously as thousands flocked to the event. 
This is their story:
Hailing from Lithuania, Radistai have been quick to gain attention amongst the masses. Tirelessly working to achieve their dreams throughout the past decade, their hard work & determination led them to an upwards spiral of success towards the top tiers of EDM.
After meeting each other, Rolandas & Jonas decided to create a radio show on Zip FM - a commercial radio station that boasts the likes of Protocol and A State Of Trance.
Clubs, festivals, bars, castles... you name it, they've played at that type of venue. For all of the producers reading this, Radistai's career is a great example of what can happen if you work hard, and pursue your ambitions.
But despite all these amazing accomplishments, they have one dream: to play at Tomorrowland. With the festival not too far away, it seems fairly probable that they can fulfill this ambition. 
If you would like to get in contact with Radistai, you can follow them here: