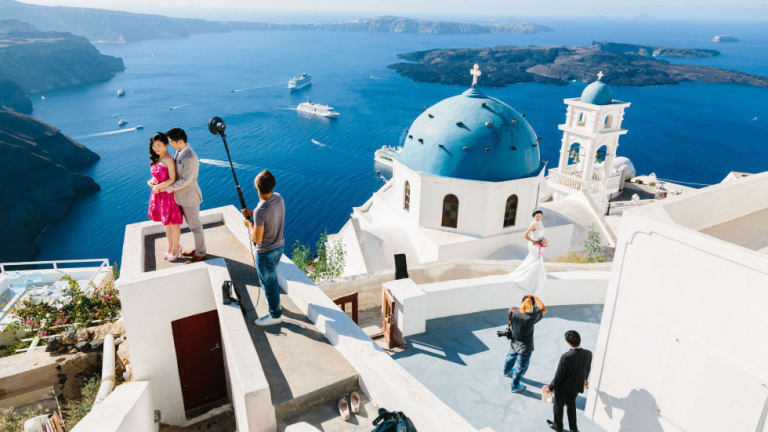 An Influencers Perspective On How Instagram Can Change Your Life...
Instagram is a platform which has taken the entire world by storm in the past few years. After being purchased by Facebook for $1bn, it has undoubtedly become one of the most prominent pillars of communication within modern society. In this article, we get an influencers perspective on how Instagram can change your life, and advice for staying authentic on the platform.
Based in Australia, Masters of Luxury is a lifestyle account dedicated to showcasing the best luxury content on Instagram. Having built a passionate following of over 360,000 people, it is considered one of the most respected accounts within the niche.
Of course, many people within the music industry use Instagram as a way to document their journey, and show content that they are passionate about. For example, I've seen loads of producers post photos of themselves in Dubai Marina beside a luxury yacht. Essentially, this account provides the audience with a brilliant form of escapism which they can use to motivate themselves in order to achieve any ambitions which they may have.
During a conversion with the founder, he said: 
"I started in 2015 to upskill my marketing knowledge and I always had the interest of luxury, travel, interiors and anything that showcases the new luxury. I have worked with 6 hotels and resorts and worked along side 20+ brands including LG and Shangri-La to name a few. It has made me more proud that I have accomplished something that was so small to having real estate agents to celebrities loving my content. Still to this day it is a vision for people to be inspired and can achieve these goals by imagery.
When you have such a large following it's satisfying to visit places and have your followers reply saying I'm visiting this place because of your recommendation and they give me the ideas on what to do next.
Instagram is one of the only platforms that still has such high engagement and the ability to connect with large influencers with simple call to actions, and to seek advice on how to start up their own business on social media. I always tell people it is not easy and you have to be authentic to yourself, and not be lazy to buy likes or followers - as it's evident many accounts do that these days for a head start. But I always say to be authentic and have a plan what you as a "influencer" what to brand and showcase to your audience".
Authenticity & hard work are two driving factors as to whether you will be successful on the platform or not. Putting in a time investment towards your passion can certainly lead to wonderful things - as Masters Of Luxury has clearly demonstrated.