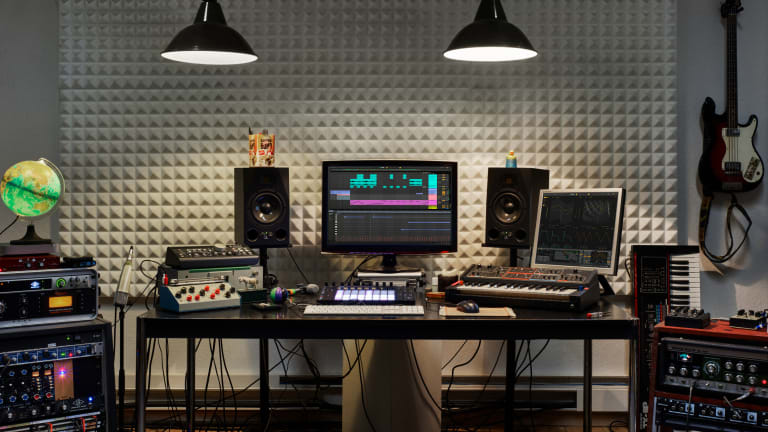 5 Music Production Youtube Channels You Should Definitely Know
If you are a producer striving to get better, you'll appreciate this!
In this day and age, it's really difficult for an aspiring producer to make it onto the scene, as a lot of people know how to produce music nowadays, which results in a lot of competition.
On the other side however, music has never been so easy to make and audio equipment so cheap; anyone can get into music making with just his laptop and a Digital Audio Workstation. As if all this wasn't enough, there isn't even the need to study anything related to audio to make good music, all you need is the Internet. Believe it or not, Youtube is the perfect source for anyone wishing to get started with production, or to improve their skills. However, if you are a tutorial hunter like me, finding the right channels that inspire you, teach you and above all make the most out of your time can be sometimes difficult.
That's why we decided to share with you what we think are some of the best channels on Youtube regarding music production.
seri
seri doesn't release videos that often, however, because he takes his time, his content is always valuable, interesting and never fails to inspire me. Most of his videos are his own twist on making beats like Medasin, Kaytranada, J.Robb, Cavalier and many other similar producers, however he occasionally puts out beginner guides on things like compression or EQing or talks about some more theoretical stuff like music theory and writers block.
On Cloud Sine
If you use Ableton Live or Serum, this guy is your lifesaver. He puts out tutorials on really specific things like Ableton's native Vocoder effect or Serum's Filter, but goes really in depth, explaining what every single little knob and parameter does. He even uploads some general Audio Engineering videos, going in depth into the theory of reverb or distortion for example.
Zen World
Zen World has been around for a long time, and puts out all sorts or videos. From sound design, to mixing and mastering tips, to music theory and even some EDM comedy, he does it all. He even does feedback streams, has his own sample and preset pack company, and a Facebook group where people can discuss and exchange advice on music production.
Cyclops
This guy has the most unique sound design tutorials on Youtube, due to his hilarious editing. He mostly uploads how-to-bass videos on Serum, but also regularly gives out free stuff like sample packs, Serum presets and Ableton project files.
Multiplier
Multiplier is another guy who puts out all sorts of videos, from sound design tutorials, to Ableton and Serum tutorials, to advice about songwriting and the music industry. He uploads really often too!
Honorable mention: FrankJevCee
Have you ever wondered how to make vaportrap, s i m p s o n w a v e, future funk and breakcore? (or how to be a SAD BOY?) Well, FrankJevCee's got your back. His not-so-serious videos about all things music (and memes) are a mixture of trashy editing, sudden twists and a lot of valuable information; definitely, check him out if that combination sounds interesting to you.
Who did we miss? Tell us in the comments!