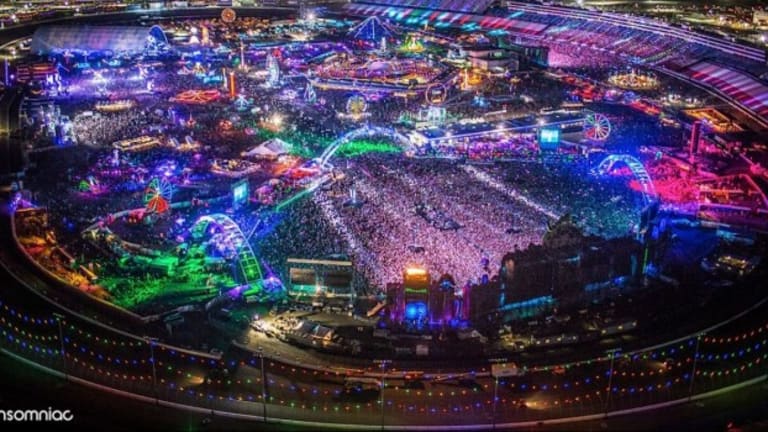 Music Festival 101: 7 Key Factors That Make a Successful Music Festival
As the folks from Fyre Festival recently learned, there's more than what meets the eye in music festival production.
What makes a festival outshine the others?
We go to festivals without a doubt in our mind of something going awry. We knowingly sacrifice the inevitable pain stake of large crowds and the discomfort of unpredictable weather for the reward of grandiose music. However, there are many unforeseen mistakes that can occur and we fail to notice the great importance of them. Reflecting back on Fyre Festival's epic disaster and Middleland's smooth sail, we cannot help but delve into what creates a successful music festival.
1. Location, Location, Location
Location is everything, and music festivals are no different when it comes to this crucial step. Location isn't only about having picturesque mountain views or beach scenes, that's just the icing on the cake. Accessibility is key, both for fans and production trucks. Having an open location that has several production routes to prevent severe bottlenecking or overflowing traffic is a key factor in choosing a festival location.
Another major consideration is the festival's proximity to public residences. For festival's looking to go late-night, setting up shop in a major city is a nearly impossible feat since most cities have a midnight curfew to curb noise violations. For this reason, most of your major festivals choose locations with low per capita populations so that the event has less intrusion on permanent residence's day to day life. Neighbor relations are important, and if the community isn't on board with the festival it probably won't become an annual event.
2. Date
As much as location is crucial, the date may be second most important to planning a festival. Any festival organizer would be insane to plan an event the same weekend at Electric Daisy Carnival or Ultra Music Festival unless they were curating an entirely different audience. Trying to compete with already established festivals or events, particularly those held in major cities is an excellent way to make sure that your festival doesn't break even.
That being said, an open date doesn't guarantee success either. Considerations of location's annual weather patterns is also important to preparing for a successful festival. Sure, while a spring or fall event date may look great on the calendar, it may spell out disaster on the weather radar. Look at Tomorroworld's 2015 fall flooding in Georgia and Levitation's 2016 spring washout in Austin as case studies for why dates matters.
Bad weather can happen at any festival. However, taking a glance at a farmer's almanac can help save tons of headaches for fans and staff alike.
3. Logistics
Logistics are the bread and butter of any music festival. You need to allocate a healthy amount of time to plan all the technicalities of a large-scale event. Fyre Festival planners were negligent to time sensitivity - starting six months prior to the festival to flesh out all the logistics. They also continued to work with a location that lacked infrastructure – an essential asset to any festival. With location, suppliers, investors, fundamental necessities and a plethora of other factors– you need at least over a year to plan and execute any festival. Taking into account everything that could go wrong with a festival, damage control is the lifeblood of the future event.
4. Safety
The most important element to a festival is safety. Being the most vital aspect of the equation, it is imperative festivals need organization of security, EMTs, resource accessibility and open space - providing a safe and secure environment. Festival goers stress the importance of the abundance of food and water and how they need resources easy to find wherever you are in a festival. 
With that being said, many may not notice another significant quality, signage.
Signage is one if the most valuable assets for a festival to run smoothly. They make sure to display helpful signs throughout the festival grounds – guiding people to resources they need. This is the greatest preventative measure for chaos.
5. Budget
Prioritizing the budget is essential to a great festival. You get what you put into it – meaning the expense you choose to put your money towards will reflect the festival substantially. Knowing what aspects need more financial care than others can be the determined factor of a successful festival. Technicalities such as signage, production, and resources are imperative to place at a higher value. Another vital facet is the ticket price. Festival goers stress they want to look back at their festival experience and say "that was worth the price and more". It's important to consider that a first year festival is unlikely to run a profit, and that's an important for planning future editions. Spending all of your money on talent and then charging more than the next closest festival isn't necessarily the best business model. Gaining an audience with an attractive price combined with a worthwhile experience is a win-win.
Many said that the recent Middlelands festival price was great for the amazing lineup and breathtaking production – as opposed to Fyre Festival – throwing all their money towards models and influencers and made attendees burn a hole in their pockets. Many satisfied festival goers love to marvel at the fact that they bought an experience that exceeded their expectations.
6. The People
Your vibe attracts your tribe. Energy is contagious and the audience you attract is a huge indicator on the success and failure of a festival. The vision you want to depict to your viewers will determine the type of people who attend. Festival goers who reflect on their favorite festivals such as Lighting in a Bottle, located in Bradley California, love the festival because it cultivates people who are kind and help each other out. The festival's ethos revolves around sustainability, social cohesion, personal health, and creative expression. Some festival goers who attended larger events such as Coachella, feel many go for more superficial intentions such as Instagram and image. The people that come to festivals for the right reasons will leave a profound and lasting impression.
It's also important to consider the tax bracket of your potential audience. Charging beaucoup bucks for a resort destination event when your target audience are young adults hovering just above the poverty line, probably isn't going to spell out success. Save the Rivera Maya resort festivals for the people who can afford it (read: our parents).
7. Marketing
This is the strategy that gets the people to the festival. An honest and enticing marketing execution shapes the festival and what it will embody. However, putting too much of the money towards marketing is foolish and can backfire quickly. For example, Fyre Festival's expensive influencer heavy marketing held no authenticity – tainting a music festival's ethos. Ultimately, the best marketing has been word of mouth. Your peers are going to give you the most honest opinion about an experience – organically influencing people with time. Social media and other strategies are secondary but should stay true to the vibe the festival will convey.