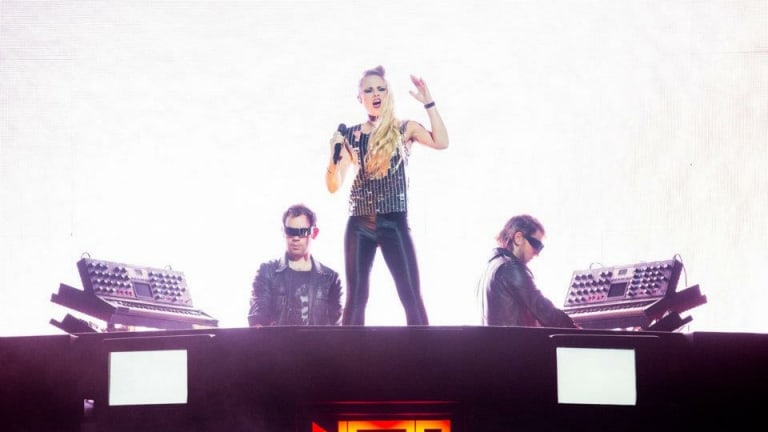 On this Day in EDM History: Nero Release Their Debut Album 'Welcome Reality'
The year is 2808...
On August 12, 2011, underground bass music sensation, Nero, would go on to release one of the most interesting concept albums of the decade and explode into the spotlight. 
Enter Welcome Reality. Their debut full -length album is a fourteen track concept album that takes listeners on an adventure to explore what's left of civilization 800 years in the future. From the moment you hear the introductory tracks "2808" and "Doomsday", you know you're in for a bumpy ride.
After setting the scene with some ominous electro, the trio brings out their vocalist Alana Watson, who delivers some of best vocals in bass music history. The retro-sounding "My Eyes" gives listeners a sample of the energy that Watson can bring to the table. This energy is exemplified in the track "Guilt" where her resounding vocals set up a massive explosion of bass and drums reminiscent of a sci-fi action scene.
 The singles "Me and You", "Guilt", and the atmospheric dubstep track "Innocence", would go on to perform well on the charts and help increase hype for the release of the full album. 
When the album finally did release, it was met with immediate acclaim and was many bass music fans' favorite album of the year. Welcome Reality reached #1 on the UK charts and was a top #10 album in the American dance music charts. 
Alongside the commercial and critical success, the three friends from London would go on to win several awards including a Grammy for Best Remixed Recording, Non-classical. 
The aforementioned remix that would reach success in one of the most prestigious awards ceremonies in the entire music world, was the remix of their track "Promises" alongside Skrillex.
The Skrillex & Nero remix of "Promises" would go on to become one of the biggest songs in dubstep history and at the time of writing has over 50 million plays on YouTube alone. Released in the era that most consider the peak of modern-day dubstep, the "Promises" remix was an immediate hit and still sees massive playtime in both other DJ's mixes and radio stations across the world, almost a decade after its release.
Since Welcome Reality, Nero released their follow-up album Between II Worlds in 2015 and a variety of collaborations and remixes for various artists. Despite launching solo and side projects, Nero still performs as a band to this day, with shows and festival appearances all over the world.