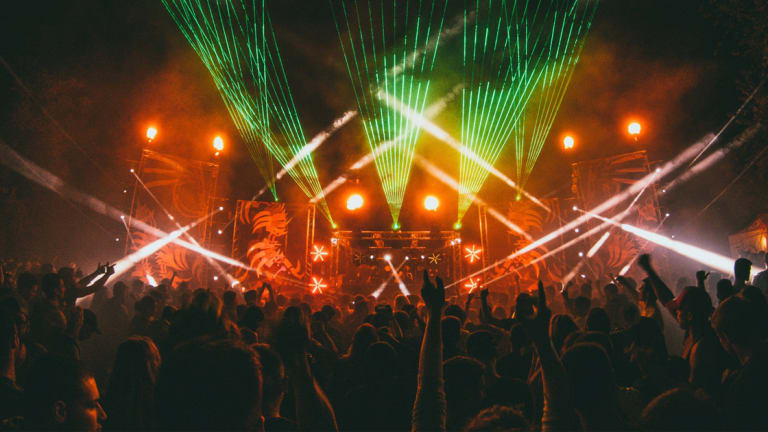 Go on a Roller Coaster Ride of Emotions with November's Top New Releases [Playlist]
99.8% of songs are already about breakups and love, but this month's releases take the cake.
Closing in on the end of the year, the last two months are usually packed with a bunch of new last releases- and this November it's no different. Steve Aoki released his highly anticipated Neon Future III album that is brimming with a variety of collaborations. Then, after two years Wolfgang Gartner finally released an EP called Medicine. 
And, of course, along with album and EP releases there were a bunch of new singles and remixes. Tritonal released a positively hopeful song, "Gonna Be Alright;" Nicky Romero enlisted the talented Alice Berg for his breakup track, "My Way;" and SLANDER released a sad dubstep song, "Hate Being Alone," on Monstercat.
With even more releases like Audien and Arty's progressive trance track, "Never Letting Go," and Skrillex's trap take on Travis Scott's "Sicko Mode," our November top picks playlist is loaded with all of the month's hot new releases that you may have missed. 
Here's a teaser:
Hailing from Chicago, young DJ Whethan has been on a roll since 2016 when he became the youngest producer ever to release a song on Australian record label, Future Classic. Since then, he's garnered quite a following with popular singles like "Sleepy Eyes," "When I'm Down," "Love Gang" and "High" from the Fifty Shades of Freed movie. And now this past month he's released his debut EP, Life of a Wallflower Vol. 1, which brings to the forefront why Whethan is only going up from here on out.
Cash Cash is back with their last single of the year, "Call Me." Featuring Nasri from Canadian reggae fusion band Magic!, the blissful yet somewhat sad song pulls at your heartstrings. The trio told Broadway World, "We've all lost someone before but it's strengthening to hold onto the idea of always being able to call upon them when you need them the most." Although the song may have some depressing interpretations, the music video shows the other side of the spectrum by portraying two robots falling in love. 
Dutch DJ Marc Benjamin has released music on quite a few record labels and the list is only getting longer. Having previously released tracks on Wall Recordings, Mixmash Records, Revealed Recordings, Ultra Music, Spinnin' Records and Size Records, the electro house/progressive house DJ has released his third single, "Blaster," on Nicky Romero's Protocol Recordings. Unlike his previous songs on the label, "Blaster" really kicks it into high gear.
If you've liked what you heard so far, listen to the rest of November's new releases in our top picks playlist!