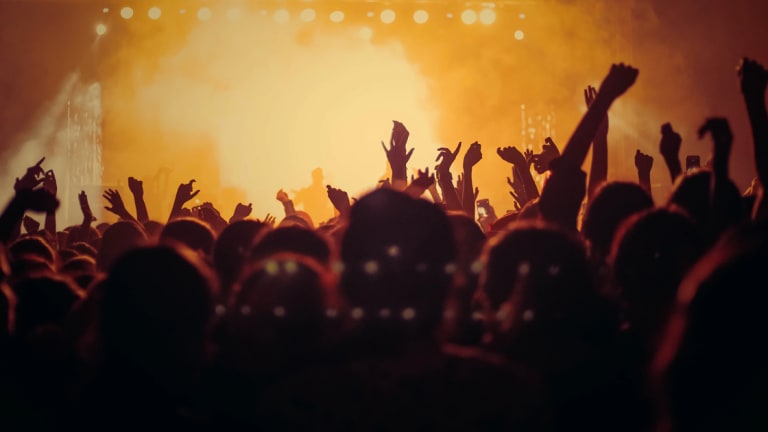 Get Your Groove on with November's Hot New Releases [Playlist]
Get a recap of last month's new releases with our monthly top picks playlist.
From DJs dropping full-length albums to releasing singles from the remainder of this year's stash, November was a pretty busy month. And, with just about every popular sub-genre like house, dubstep, progressive house, trap, future house and dance-pop, our top picks playlist brings you up to speed on what you may have missed. 
On a roll with back to back monthly releases, big hitters and rising talent alike have been saving the best for last. Blowing past "Back To You" from last month, Ekali's collaboration with Illenium, "Hard To Say Goodbye," packs even more of an emotional punch. It isn't much of a surprise given both have released a string of songs this past year that hit us right in the feels, though.
After dropping his Watch Yo Back EP last month, Slushii shows no signs of slowing down when it comes to new music. This month he released a massively bassy collaboration with Kaivon called "Sober" and revealed his new side project under the alias sapientdream. KLOUD has been delivering some juicy bass lately, too, with the continuation of their sci-fi story. Drawing comparisons to Tron: Legacy's soundtrack, October's release, "Humans," was dark and chillingly electric. KLOUD's latest track, "ERROR," took that and built upon it tenfold. 
On that same vein of going even further with your music, Felix Cartal's new single, "Right Now," hopes to inspire both artists and those just starting out who might feel stuck. The track's accompanying music video features a bunch of DJs and artists like Kaskade, Steve Aoki, Zedd, 3LAU, Jauz, Galantis, Anna Lunoe, Phoebe Ryan and Lights who add their own words of wisdom.
Exploring a new kind of style, David Guetta and MORTEN released a mesmerizing melodic techno-inspired track titled "Make It To Heaven" this month. The slightly dark tech sound is something the French DJ introduced back in August with "Never Be Alone," and he told EDM.com in an interview that there are more like it on the way.
In the techno/progressive house department, deadmau5 has also been on a release spree. In October he put out a remix package, here's the drop! and now this month, three singles: "COASTED," "SATRN" and "FALL." With one month left to this year, here's to hoping we might see a few more. 
And with this dash towards the end of the year, many DJs squeezed in new albums. Dillon Francis dropped a seven-track mixtape, Magic Is Real, that has two new songs that weren't previously released. Breathe Carolina finally put together a genre-be-damned 10-track LP, DEATHALBUM, featuring past releases like "TOO GOOD," "LIKE THIS" and "DRIVE." The duo hasn't released an LP since Savages in 2014.
Madeon also put out his second album, Good Faith, that's filled with positively upbeat tracks like "Be Fine," "All My Friends" and "Dream Dream Dream." Known for his progressive house/trance music, Audien proudly released his debut album, Escapism, at the beginning of the month too. 
For more awesome future house, trap, dubstep, house, progressive house and electronic songs, be sure to check out the rest of our playlist.