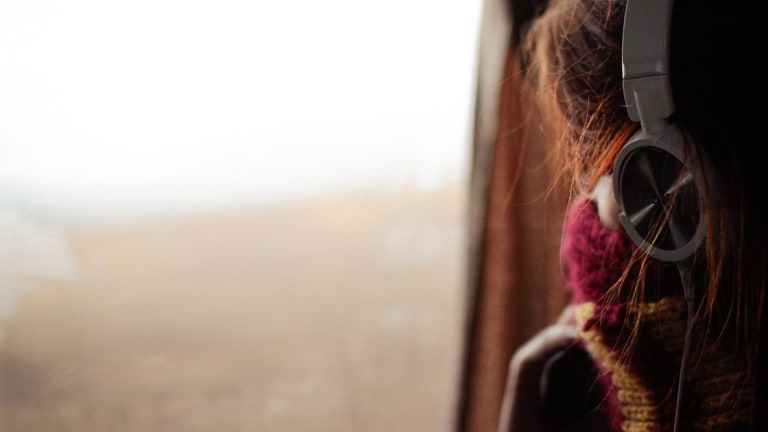 Catch Up on This Month's Top 40 Dance Music Releases [PLAYLIST]
While you scarf down the rest of those Thanksgiving leftovers, catch up on November's newest and hottest tracks!
November is the month of being thankful and we know for sure that we're grateful for all the new EDM music that's come out this month. It was pretty tough to narrow it down, but we've got some progressive house, house, dubstep, trap and electronic tracks from DJs like Steve Aoki, Diplo, Tritonal, Jayceeoh, Retrovision and Matoma and more! 
Mostly known for their big room and electro house bangers, Dutch DJ duo Blasterjaxx has been on fire with all their new tracks this year. With the epic drops from "Helter Skelter" to "Malefic" to "All I Ever Wanted," it's no surprise that their new collaboration with Timmy Trumpet, "Narco," is equally as epic, if not more so. Timmy Trumpet's trumpet melody definitely puts this track over the edge and I guarantee it'll have you on your feet and head banging in no time!
Talking about Dutch DJs, San Holo is on the up and up with his recent electronic releases like "One Thing" and "I Still See Your Face" and collaborations with DROELOE and other DJs. He's also currently on the North American leg of the Gouldian Finch 2 Tour with Just A Gent and DROELOE and, from his vlogs, it seems to be one hell of a tour for both them and their fans. 
Russian DJ duo Dropgun has been releasing singles and remixes left and right lately and we hope they don't stop! As a matter of fact, their newest future house single featuring Kaleena Zanders, "Nothing New," just dropped on Don Diablo's HEXAGON record label the other day and it truly has a fun fresh sound. Be sure to check it out along with their remix of Breathe Carolina's "This Again" in our playlist!
So sit back, relax and maybe eat some Thanksgiving leftovers while you enjoy some of the newest and chillest tracks November has to offer!
Listen here: