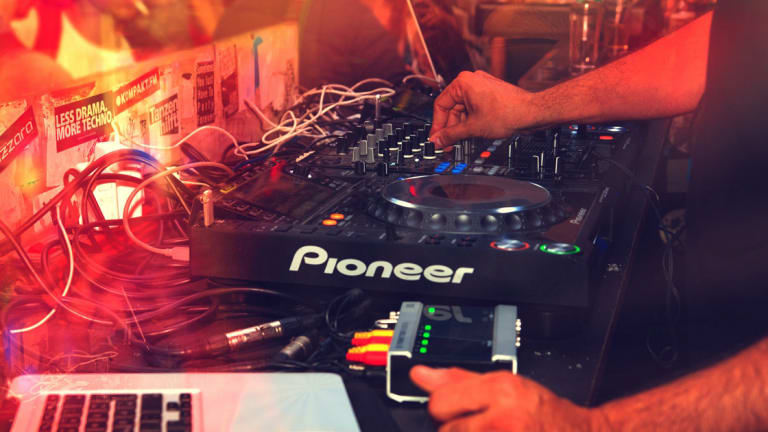 Delve into the Dark Depths of October's Haunting New Releases [Playlist]
Get a recap of last month's new releases with our monthly top picks playlist.
With Halloween and the beginnings of everyone's winter blues, October's releases brought that dark and dreary mood with them.
Leaning more towards the spooky theme of the month, dubstep and electronic tracks like Rezz and Malaa's "Criminals," Jauz' "Get To Me" and KLOUD's "Humans" sent chills to our bones. On the other hand, Major Lazer's "Trigger," Said the Sky, Dabin and Olivver The Kid's sweet collaboration, "Hero," and another of Ekali's teaser singles from his forthcoming debut album, "Back To You," lulled us with their mellowness. 
Last month, Dutch legend Armin van Buuren took us further into this dark unknown with his seventh studio album, Balance. The 28-track musical journey takes the listener through to the next chapter in his career. Audien is on a similar path with his soon to be released debut album, Escapism. In October he released, "Reach," the last sneak peek of it. He said the track is a "clear representation of what I'm going through right now in my life. It's a tough, transitional time, and I find myself reaching for something that I know is not right, or something my heart wants, but my mind doesn't."
Sporting a frighteningly purple and red skull with horns as its cover art, Slushii's latest dubstep EP, Watch Yo Back, is a treat we were all excited to get. The epic, five-track EP takes us back to his iconic melodic and bass-heavy sound. ZHU also brought the terror with his latest release, "Came For Low." Accompanying the gritty track, the DJ also released a music video that takes place at Area 51 and features 2020 Democratic presidential candidate Andrew Yang.
A stark contrast to the gloom and doom of last month, Madeon delivered a funky track, "Be Fine," in celebration of completing his next album, Good Faith. He also opened up about his mental health struggles, explaining why he held off on finishing it sooner. "I couldn't feel anything at all. It felt wrong finishing and releasing music that celebrated joy when I couldn't feel that joy at all anymore," he said. "So I decided to take time and put everything on hold for a bit." For Madeon, the theme of his forthcoming album is making sense of this joy and darkness. 
For more awesome future house, trap, dubstep, house and electronic songs, be sure to check out the rest of our playlist.