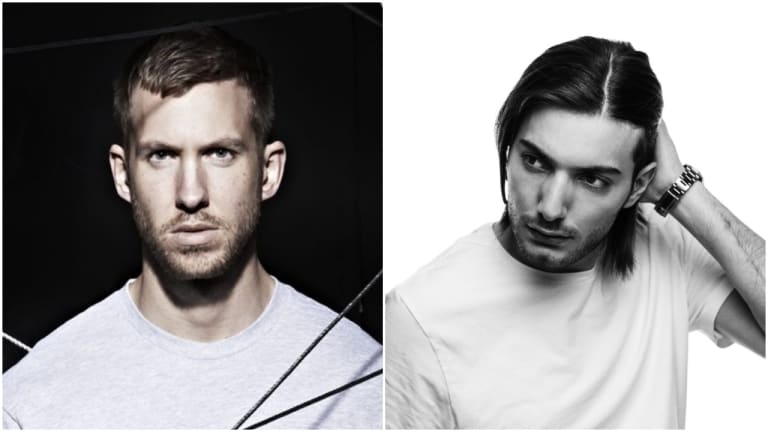 On This Day in Dance Music History: Calvin Harris and Alesso Released "Under Control"
Remembering a main stage staple that came out in 2013
When the festival boom of this past decade had arguably reached its height, Calvin Harris and Alesso were two of the hottest names on the scene. Their landmark collaboration was more than a business savvy move, however. When "Under Control" came out October 7th, 2019, it had all the hallmarks of an EDM anthem.
Euphoric lead synths counterbalance the vocals of duo Hurts in a way that makes "Under Control" evoke images of fireworks, spotlights and roaring crowds. Alesso (real name Alessandro Lindblad) first debuted the single during an August, 2013 performance at Ushuaïa in Ibiza. It later appeared on his 2015 album, Forever, after being included on Harris' 2014 effort, Motion.
Harris had been an established figure in electronic music at the time of the song's release, whereas Lindblad was not far into his own rise. A protégé of Sebastian Ingrosso from Swedish House Mafia, he grew famous for his 2011 single, "Calling," as well as his remix of Nadia Ali's "Pressure" from the same year.
"Under Control" debuted at #1 on the UK Singles Chart. It marked Harris' fifth such single, but Lindblad's first.
A month prior to its October release, Harris revealed on social media that 1,000 fans would participate in the shoot for the "Under Control" music video. Depicting a concert coinciding with a meteor narrowly avoiding the earth, it was filmed on the now demolished 6th Street Bridge in Downtown Los Angeles.
"Under Control" is available for streaming or download via Spotify, Apple Music or Amazon.
FOLLOW ALESSO:
Facebook: facebook.com/AlessoOfficial/
Twitter: twitter.com/Alesso
Instagram: instagram.com/alesso/
SoundCloud: soundcloud.com/alesso
FOLLOW CALVIN HARRIS:
Facebook: facebook.com/pg/calvinharris
Twitter: twitter.com/CalvinHarris
Instagram: instagram.com/calvinharris
SoundCloud: soundcloud.com/calvinharris