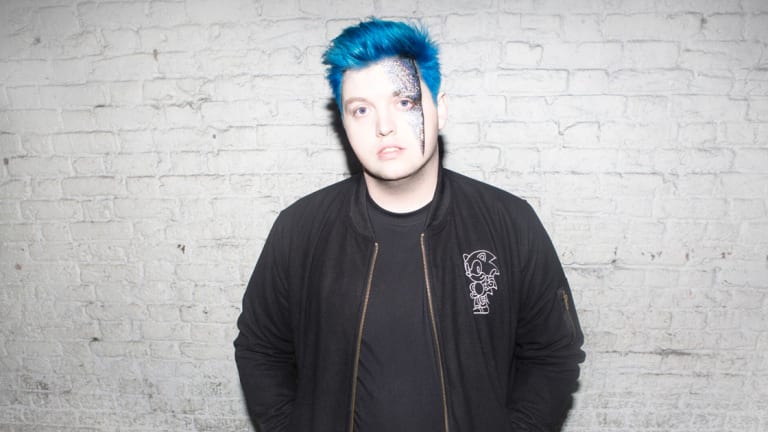 On This Day in Dance Music History: Flux Pavilion Released "I Can't Stop"
Flux Pavilion's melodic dubstep anthem was on the lips of an entire generation of electronic music fans.
Few songs evoke memories of dubstep's 2010-2011 mainstream breakthrough quite the way "I Can't Stop" by Flux Pavilion does. The U.K. DJ/producer released the track on October 11th, 2011, giving bass music artists the template for a sound that paired heaviness with singalong appeal.
The dissonant melody and instantly recognizable vocal of "I Can't Stop" set it apart from more wobble-heavy Flux Pavilion (real name Joshua Steele) songs like "Bass Cannon," his other most notable track. "I Can't Stop" came out as part of a four-track EP titled Lines In Wax that arrived by way of Steele and Doctor P's label, Circus Records. Prior to that, however, Zane Lowe declared it the hottest record in the world during his tenure with BBC Radio 1.
Further demonstrating the song's broad appeal is the caliber of artists outside of EDM who borrowed from it for derivative works. Jay-Z and Kanye West sampled it for a song titled "Who Gon Stop Me" that appeared on their collaborative 2011 album Watch the Throne.
"I Can't Stop" predated the almost trance-infused brand of melodic dubstep championed by artists like Adventure Club and Seven Lions. In away, it also set the stage for the wave of future bass artists that would follow in the footsteps of artists like Flume.
Steele still enjoys an active career between touring and releases. For more information, visit the official Flux Pavilion website.
FOLLOW FLUX PAVILION:
Facebook: facebook.com/fluxpavilion
Twitter: twitter.com/fluxpavilion
Instagram: instagram.com/fluxpavilion
SoundCloud: soundcloud.com/flux-pavilion