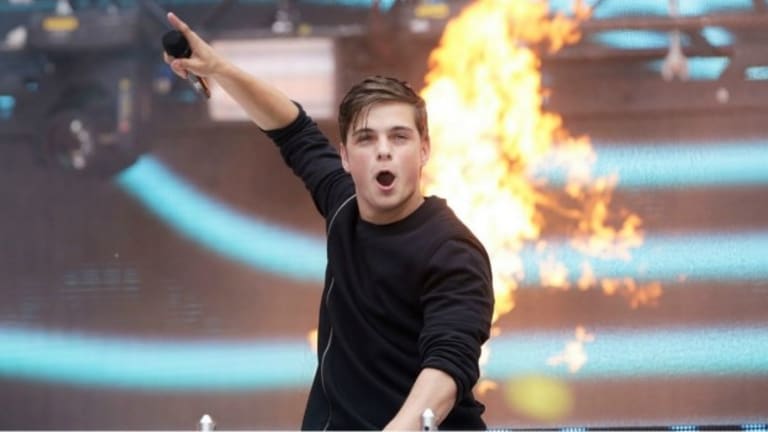 On This Day In EDM History: Martin Garrix Released "Animals"
On June 17th, 2013, Martin Garrix released "Animals" and sparked a movement within dance music.
The rhythmic, minimalist drop behind Martin Garrix's "Animals" was not only a unique sound for its time, but one that sparked a broader movement within the EDM space. On this day in 2013, the iconic big room house anthem saw its first light. The inspiration behind "Animals" not only launched Martin Garrix to mainstream prominence, but many others like him who decided to embrace the big room house subgenre that captivated the mid 2010s. 
It's rare that a single track EDM music propels a virtually unknown producer to globally recognized status, but for Martin Garrix (real name Martijn Garritsen) "Animals" managed to do just that. Garrix only had a couple releases under his belt prior to "Animals," but he was well positioned. At the time, he was signed to Spinnin' Records, and while the label had a reputation for curating hits, "Animals" achieved a profound level of visibility. 
After receiving main stage exposure at a number of festivals, the track  topped the Beatport charts, making Garritsen the youngest producer to hold the position. It subsequently went on to top a number of electronic singles charts, and even reached #21 on the Billboard Hot 100. Garritsen was the first artist to penetrate the top 40 with an instrumental since Kenny G in 1999. At the time of writing, the music video has nearly 1.3 billion views on YouTube alone. 
The uniqueness of "Animals" greatly aided in the song's path to viral status. The song was feverishly shared on short video app Vine at the time, and its popularity caught the attention of both established and rising producers alike. In early 2014, deadmau5 played an edited version of the song pegged to the melody of "Old MacDonald Had A Farm" on the Ultra Music Festival main stage which all but confirmed the song had become a meme after enjoying a long run in the limelight. 
Today, the legacy of "Animals" lives on in many ways through the DJs the sound inspired. Garrix's work proved valuable in pushing the subgenre into the forefront and helping to highlight the careers of many more producers like him. Artists such as Dimitri Vegas & Like Mike, W&W, KSHMR and more broke out shortly thereafter - all of whom incorporated the sounds of big room house into their music at the time. 
Like many of the aforementioned producers, Martin Garrix has taken his sound down a new path and achieved even bigger hits than "Aminals" with his work in mainstream pop. Today, however, we're honoring his contribution that started it all. Relive one of dance music's most identifiable tracks by streaming "Animals" here.
FOLLOW MARTIN GARRIX:
Facebook: facebook.com/martin.garrix
Twitter: twitter.com/martingarrix
Instagram: instagram.com/martingarrix
SoundCloud: soundcloud.com/martingarrix