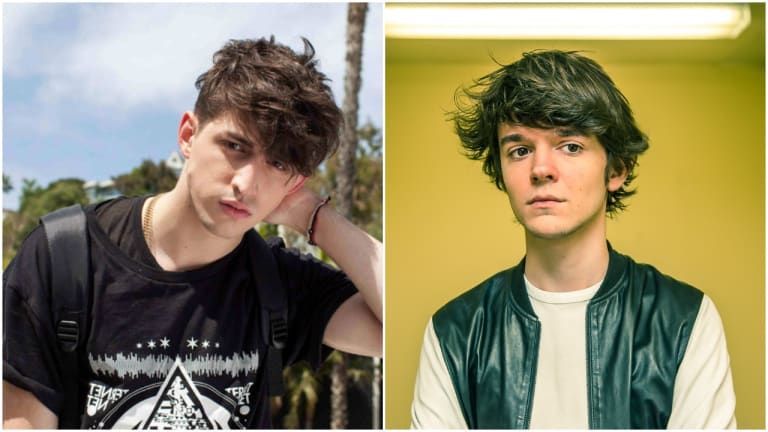 On This Day in Dance Music History: Porter Robinson and Madeon Release "Shelter"
On August 11th, Porter Robinson and Madeon released one of the most popular dance tracks in the past decade.
On August 11th, 2016, Porter Robinson and Madeon would release the track that inspired an entire generation of dance music fans, "Shelter."
An interview with Earmilk revealed that Robinson and Madeon (real name Hugo Pierre Leclercq) had known each other since they were 14 and 12 years old respectively. Robinson explained that they were not originally collaborators but rather rivals. "He was living in France; I was in the U.S.," he said. "Neither of us had even a whimper of a music career obviously, and we were kind of rivals. We were both the young kids who were making music on that forum, and so we competed with each other."
The release of the iconic tune inspired a short film dedicated to the track titled Shelter: The Animation. 
According to the official video description: 
"Shelter tells the story of Rin, a 17-year-old girl who lives her life inside of a futuristic simulation completely by herself in infinite, beautiful loneliness. Each day, Rin awakens in virtual reality and uses a tablet which controls the simulation to create a new, different, beautiful world for herself. Until one day, everything changes, and Rin comes to learn the true origins behind her life inside a simulation."  
The anime short was created alongside the Japanese animation studio A-1 Pictures. The story was penned by Robinson and after completion was released on both YouTube and the popular anime streaming service Crunchyroll.
The song inspired the Shelter Tour, which comprised 43 shows across four continents. The tour was an absolute dream for fans of the duo as the setlist included songs from each of their respective libraries intertwined and mixed with each other into a show that highlighted the best of both worlds (pun intended).
Although they have not toured since, they would reunite onstage at Robinson's Second Sky Festival for a live performance of the fan-favorite tune.
Since the end of the tour, the two dance music heavyweights have not released another collaborative effort, however, Leclercq did express his love of being in a band with Robinson, so the future may be bright. 
FOLLOW PORTER ROBINSON:
Facebook: facebook.com/porterrobinsonmusic
Twitter: twitter.com/porterrobinson
Instagram: instagram.com/porterrobinson
SoundCloud: soundcloud.com/porter-robinson
FOLLOW MADEON:
Facebook: facebook.com/itsmadeon
Twitter: twitter.com/madeon
Instagram: instagram.com/madeon
SoundCloud: soundcloud.com/madeon