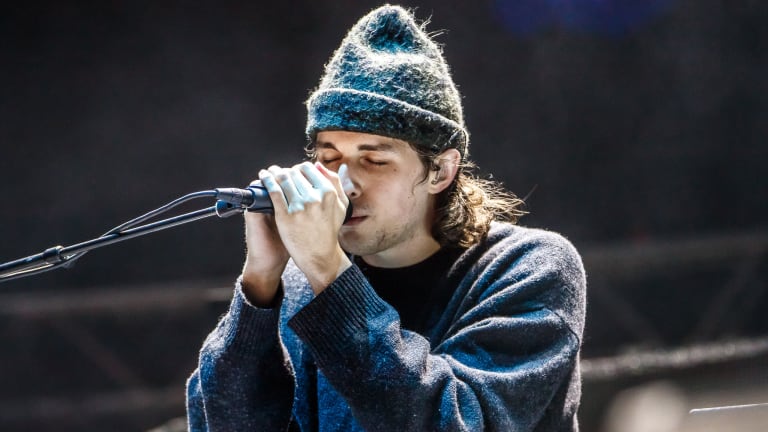 On This Day in Dance Music History: Porter Robinson Released Virtual Self
On November 29th, 2017, Porter Robinson debuted his Virtual Self project with an EP of its namesake.
Porter Robinson has been known to redefine himself every few years, and November 29th, 2017 marked just such a transformation. On that day, the Los Angeles-based producer released the first self-titled EP of his Virtual Self project.
According to Robinson, the seeds that grew into Virtual Self had been sewn as far back as 2015 - only a year after he wowed EDM fans with the introspective soundscapes of his definitive album, Worlds. He told DJ Mag that he derived inspiration for the new project from the trance, techno and drum and bass of a bygone era, digging for music from 2000-2003. "Worlds was all about video game nostalgia," he said. "But also, [Virtual Self is] not necessarily about my own personal nostalgia. It's just that eras tend to come back."
Fans were treated to the first taste of Virtual Self when Robinson shared "Eon Break" in October of 2017, followed by "Ghost Voices" the following month. When the five-song EP arrived in full, it received mixed reviews. Pitchfork was critical of its "funkless, hyperactive rhythms," whereas Billboard wrote that "the whole thing plays like a killer soundtrack to the best mid-2000s RPG Nintendo forgot to release."
In the end, though, Virtual Self only appears to have further cemented Robinson as one of the EDM world's sweethearts. In 2019 "Ghost Voices was nominated for a Grammy Award for Best Dance Recording, accompanied by songs by the likes of Diplo, Above & Beyond and FISHER. Later that year he would go on to announce his own curated gathering called Second Sky Music Festival - and had to expand its debut edition to two days after tickets sold out within minutes of going on sale. 
Porter Robinson followed up Virtual Self with a single titled "Angel Voices" which came out in July of 2018.
FOLLOW PORTER ROBINSON:
Facebook: facebook.com/porterrobinsonmusic
Twitter: twitter.com/porterrobinson
Instagram: instagram.com/porterrobinson
SoundCloud: soundcloud.com/porter-robinson