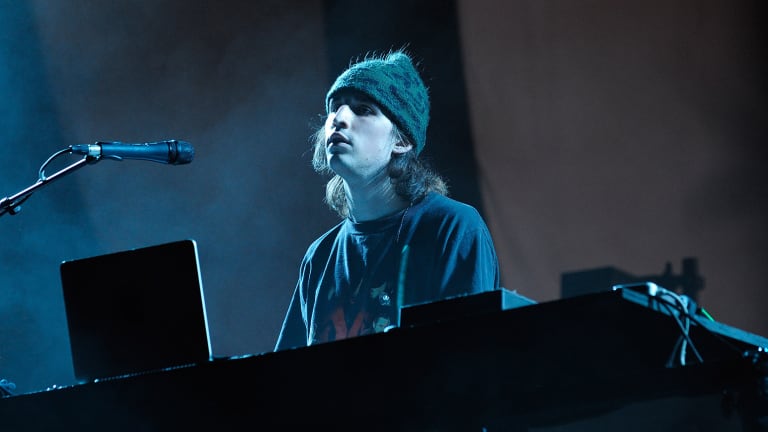 On This Day in Dance Music History: Porter Robinson Released Worlds
On August 12th 2014, Porter Robinson released his legendary debut album, Worlds.
In 2011, Skrillex created his own label, OWSLA, and sign a then under-the-radar Porter Robinson. The North Carolina producer would have the honor of delivering the debut release on the new label. His 11-track EP titled Spitfire featured multiple electro tracks alongside remixes of many dubstep mainstays while still showcasing the 19-year-old's ability to cross genre lines. 
This ability would be on full display years later as the modern era of Porter Robinson began. In an interview with Billboard, he described his drastic shift in sound, straying from electro. "I genuinely don't want to be playing electro bangers anymore, but when I do change the style of my show into the live thing I'm going to do later this year, I want the shift in focus to be clear," he said.
Enter Worlds. On August 12th, 2014, Robinson released his beloved debut album. Released on Astralwerks, the twelve-track, near hour-long album would signify the major shift in Robinson's sound.
Inspired by anime, video games and movies, Robinson described the album as a collection of stories. In an interview with AZCentral, he went into further detail on the album's concept. In his own words:
"Worlds is meant as kind of an appreciation of fiction and stories and escapism and fantasy. The whole album to me is directly channeling my nostalgia for games that I played growing up. Video games specifically. And anime. And movies. It doesn't have this real place in reality. It has its roots, I think, in the ideas of fiction – particularly the most fantastical kind of fiction. That's why you kind of hear sci-fi elements throughout it and fantasy elements throughout it. I use instrumentation from N64 video games. I'd say the album isn't a story itself but is instead about stories."
Later in the same interview, he would describe his two biggest inspirations for Worlds, including a surprising admission. He explained that Daft Punk's Discovery and Kanye West's Graduation were the number one and two biggest inspirations for Worlds, respectively.
After the release of his debut, he would collaborate with Madeon for their iconic track "Shelter," released just one day before the anniversary of Worlds.
Fans are still waiting for his sophomore album but have stayed well-fed with a string of new music and live shows.    
In 2017, he created his alter-ego Virtual Self and released an EP which included the track "Ghost Voices," that would later pick up a Grammy nomination at the 61st annual Grammy Awards.
Fast-forward to 2019, where Robinson now hosts his own music festival, Second Sky which hosted the only Worlds Live performance of 2019.
There's no word on whether or not the debut will receive a follow-up but fans keep their fingers crossed with each journey back into Worlds. 
FOLLOW PORTER ROBINSON:
Facebook: facebook.com/porterrobinsonmusic
Twitter: twitter.com/porterrobinson
Instagram: instagram.com/porterrobinson
SoundCloud: soundcloud.com/porter-robinson