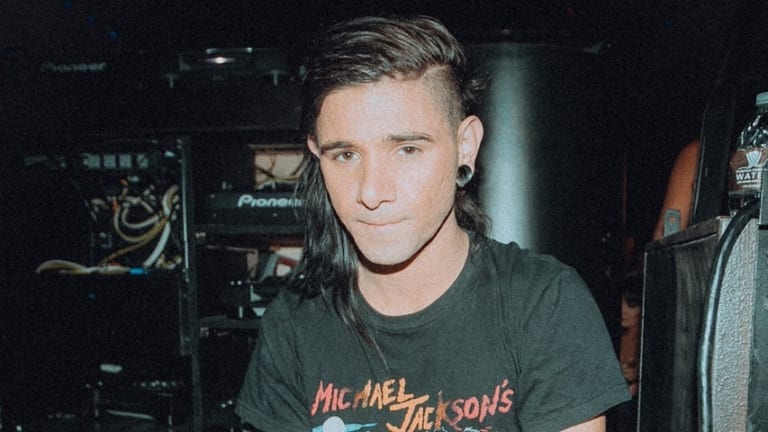 On This Day in Dance Music History: Skrillex Released "Scary Monsters And Nice Sprites"
We take a look back at Skrillex's breakout EP and its impact on dance music.
It was the EP that launched one of the most prolific careers in dance music. On October 22nd, 2010, Skrillex's breakout Scary Monsters And Nice Sprites EP was released, introducing millions to a genre few had heard before. 
Moore's relentless take on the U.K.-born genre dubstep, was an instant attention grabber. Looking back, it's hard to believe such a pivotal dance music installment came from such humble beginnings. At the time, Skrillex (real name Sonny Moore) was sleeping on his friend 12th Planet's couch. Moore also crafted the EP using only one speaker; the other was blown out. 
Despite the humble means of production, the fiery EP caught deadmau5' attention, and the Canadian producer expressed interest in signing it to his label, mau5trap. Aside from its infamous title track, the EP contained several fan favorites including "Rock 'n' Roll" and the sinister "Kill Everybody."
Upon its release, the EP had a long road ahead. In its first year commercially, the project was a moderate commercial success, but it began to spark an interest in dubstep as a whole. A year after its release in 2011, the EP was certified Gold. At that point, it was additionally nominated for a Grammy Award and won in the Best Dance/Electronic album category in 2012. Moore had a big night, taking home five Grammys in total.
Scary Monsters And Nice Sprites did much more than sell copies - it inspired a generation of dubstep producers to follow. Listen back to this historic EP and relive Skrillex's breakout effort. 
FOLLOW SKRILLEX:
Facebook: facebook.com/skrillex
Instagram: instagram.com/skrillex
Twitter: twitter.com/Skrillex
Soundcloud: soundcloud.com/skrillex