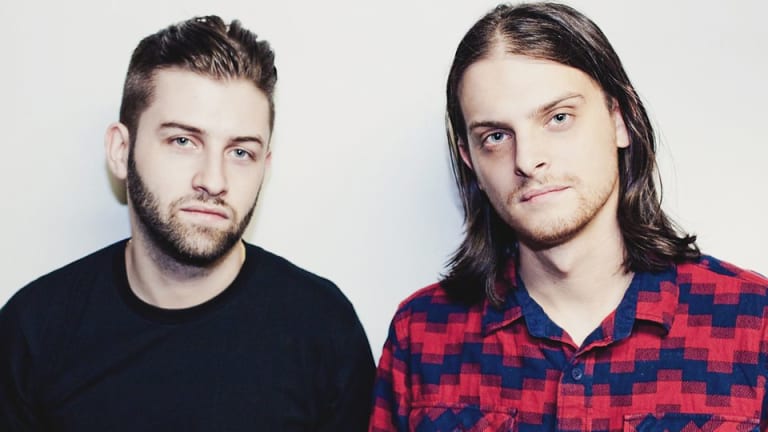 On This Day in Dance Music History: Zeds Dead Released Their Remix of Blue Foundation's "Eyes On Fire"
Zeds Dead's "Eyes On Fire" remix was one of the tracks that ushered in a new era for dubstep.
It's hard for the modern bass music fan to imagine a time when Zeds Dead weren't a well-known fixture of the EDM landscape. A release that played no small role in putting the Canadian duo on the map was their remix of "Eyes On Fire" by Blue Foundation, which came out on October 22nd, 2009.
Much of the Danish shoegaze band's source material remained intact in the Zeds Dead rendition. When its syncopated drum pattern, sawtoothed bass, and glitchy sound effects found their way into the arrangement, however, a generation of electronic music fans collectively recognized the mainstream crossover potential of the dubstep genre.
In the years to follow, Zeds Dead (comprised of Dylan Mamid and Zachary Rapp-Rovan) would quickly become mainstays of the dance music world. They embarked on their first North American tour in 2010, already selling out venues throughout Canada and the U.S. 2016 marked not only the launch of their Deadbeats imprint, but also the release of their first studio-length effort, Northern Lights.
To keep current on Zeds Dead's announcements, visit their official website.
FOLLOW ZEDS DEAD:
Facebook: facebook.com/zedsdead
Twitter: twitter.com/zedsdead
Instagram: instagram.com/zedsdead
SoundCloud: soundcloud.com/zedsdead