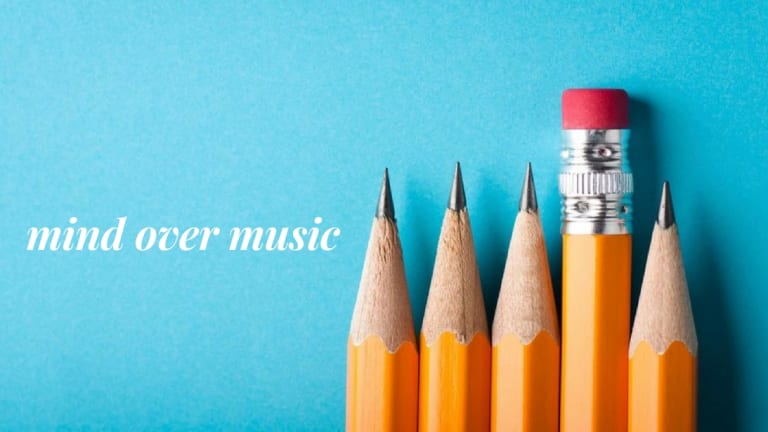 Why You Shouldn't Let Perfection Get in the Way of Good Production
Perfectionism can prove bad for you sometimes!
The obsession to be perfect can be a double-edged sword. 
While we always try to achieve the best possible results, it can be pretty easy to get caught up in perfectionism and ruin an almost-perfect product that you already had. 
That's not to say that there is something wrong with striving for perfectionism, but always aiming for that can sometimes have an adverse effect on your creative ability. If you're constantly nitpicking your own work, you can end up draining your time and creative juices.
In this case, I'll be talking in the viewpoint of making music and all the technical aspects that come with it, but feel free to make out how you can use these steps in your own respective fields.
To avoid getting in a dangerous time-consuming loop, I always go by the phrase "If it sounds good, it sounds good," and it certainly works for me and avoids my mind from going into an overthinking rut. 
Learning when to know a track is finished is a subtle art. Basically, if you can get your production sound as good as your reference material (in terms of mixing and mastering) then you should wrap up your song. 
Maybe in a week or a month after you've cleared your "ear" palette, then it won't hurt to go back and make a few adjustments. But don't get stuck in a vicious cycle of never completing a track.
If you accept that sometimes good is better than perfect, then you'll start to get on top of your own game and be more confident in your own creative intuition.
Let's discuss 3 points that helped me:
1. Focus On What You Have
While there are an infinite amount of things that can be learned, it's important to try to take things step by step. Rome wasn't built in a day and neither are your production skills. Being good at anything happens gradually, so start by focusing on what skills you already have. 
Comparing your art and career to others is pointless and depressing. However, it can be helpful to use other music as a reference point if there's one particular production aspect that you feel is missing.
For example, if you feel your mixdowns are not good enough, pull up a track from the person you admire and listen back and forth to get to know what is missing in your mix. 
Don't get disheartened if you can't get the mix right in the beginning because like making music, mixing and mastering is an art in itself which you master over time. There are very few career artists that mix and master their own material, but for those of us ballin' on a budget we have to make do with what we've got.
So, if you can get your track to sound as close to the reference and if you're happy with the end product, there is nothing to think about at this point. The mix you achieved is a reflection of your abilities and it should do nothing but drive and motivate you to make yourself better and better, over time.
So again, focus on what you have, don't get disheartened, learn and master new skills gradually and you'll reach where you want to eventually!
2. Reference Till It Doesn't Hurt You
Referencing your tracks to that of pros is a good idea to get an image of how your track should sound to compete with all the big producers. But, if you're starting out, there is no reason to get disappointed if you can't get your tracks to sound big, clean and tight. 
The pros have been at it for much longer and are way far ahead in the creative journey. You just have to focus on one-upping yourself gradually. So, when referencing, just ask yourself, if your track is sounding as it should when compared to your skills and experience. If it sounds good according to your skills, it's good. Don't let the perfectionist in you trigger an overthinking loop in your brain because that is only going to harm you. 
Music and everything associated with it should be fun and if you feel otherwise, you're doing something wrong!
3. Perfectionism Can Be Bad Sometimes
When you're a perfectionist, if something is not 100% how you feel it should be, you can feel like a failure. 
Like I said in the previous point that if you're not having fun, you're doing it wrong. Nothing should feel forced. Getting everything on point can only happen when you've done the same thing over and over again for many years until you become an expert in that field. And sometimes, you may never be an expert...and that's okay too! 
But, when you're starting out you have to balance quantity with quality. 
 If you get stuck on one track for a month while trying to get the mix to sound just as good as the pros then you are wasting time, effort, and mental energy. If you're happy with the idea and feel that the mix sounds good enough, then the track is good to go.
 Write down about mistakes you've made or thing you learned from that project and try to improve in the next one. Keep on repeating this and see your level go up so fast.
We hope this helps you in rein in your brains overthinking mechanisms because sometimes close is better than perfect!